EPA Releases Energy Management Guide
Providing wastewater and drinking water service to citizens requires energy — and a lot of it.
Mar 1st, 2008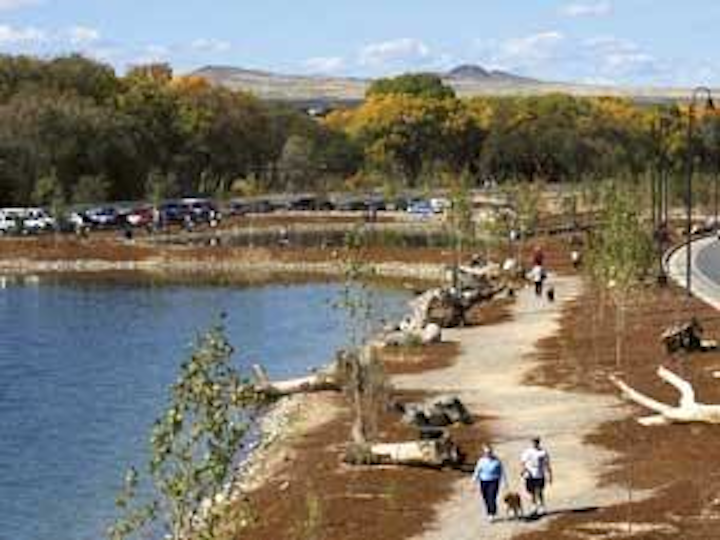 Providing wastewater and drinking water service to citizens requires energy — and a lot of it. The twin problems of steadily rising energy costs and climate change have made the issue of energy management one of the most important issues facing wastewater and water utilities today.
The Environmental Protection Agency has issued a new guidance to help utilities assess their current energy costs and practices, set performance improvement goals, and monitor and measure their progress. The guide, "Ensuring a Sustainable Future: An Energy Management Guidebook for Wastewater and Water Utilities," is available for download at www.epa.gov/waterinfrastructure/bettermanagement_energy.html.
EPA's Office of Water worked closely with a number of utilities and others in developing the guidebook. It was specifically written to provide water and wastewater utility managers with a step–by–step method, based on a Plan–Do–Check–Act management system approach, to identify, implement, measure, and improve energy efficiency and renewable opportunities at their utilities.
Water and wastewater utility energy consumption is generally on the order of 30–60% of a city's energy bill. Energy represents the largest controllable cost of providing water or wastewater services to the public. Most facilities were designed and built when energy costs were not a major concern. With large pumps, drives, motors, and other equipment operating 24 hours a day, water and wastewater utilities can be among the largest individual energy users in a community.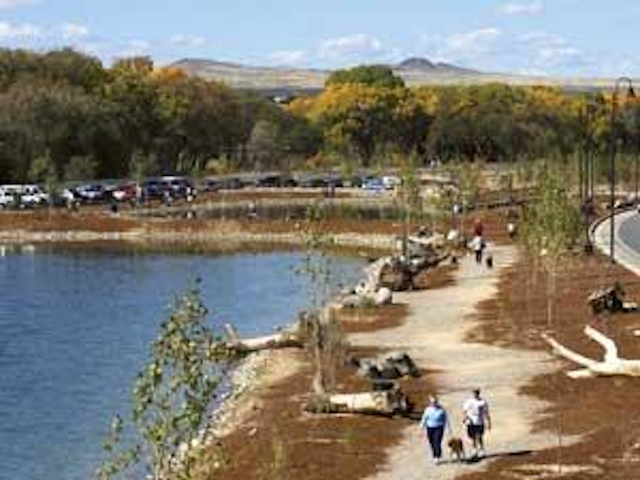 Click here to enlarge image
The guide provides real–life examples of water and wastewater utilities that have already realized significant benefits through use of an energy management program. It also provides a step–by–step process to show how to achieve the same benefits for your utility.
In addition to energy savings, a review of a facility's energy performance may also identify other areas for operational improvements and cost savings such as labor, chemicals, maintenance, and disposal costs. Finally, a thorough assessment of a facility's energy performance may alert managers to other issues. An unexplained increase in energy consumption may be indicative of equipment failure, an obstruction, or some other problem within facility operations.
Energy Management
EPA's goal in publishing the guidebook is to demonstrate to utility managers that it makes sound business and environmental sense to use a management system approach to optimize energy conservation. The guidebook presents a management system approach for energy conservation based on the successful Plan–Do–Check– Act process. This system should help utilities to establish and prioritize energy conservation targets (Plan), implement specific practices to meet these targets (Do), monitor and measure energy performance improvements and cost savings (Check), and periodically review progress and make adjustments to energy programs (Act).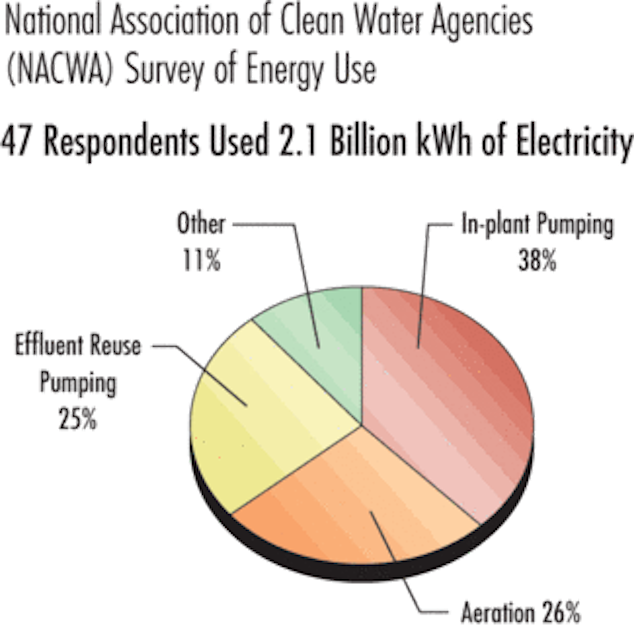 Click here to enlarge image
"We can't do much about the weather and the outside factors that drive bulk energy costs but we can commit to competitive volume purchases of energy and to employ energy conservation efforts to effectively hold down the ever increasing costs and impacts of fossil fuel–based energy usage. This process can help identify energy conservation opportunities," said Bob Bois, a member of the Energy Management Steering Committee and Environmental Compliance Officer at the Springvale Water Treatment Plant in Natick, MA.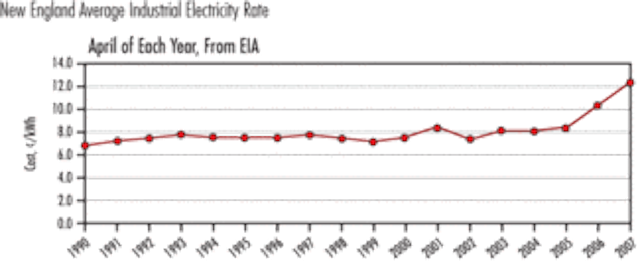 Click here to enlarge image
The steps outlined in the Guidebook will help utilities:
Benchmark and track monthly and annual energy use;
Identify and prioritize energy operations and issues that can increase efficiency;
Identify energy efficiency objectives and targets;
Define the performance indicator(s) to use to measure progress toward energy targets;
Establish energy management programs (i.e., action plans to meet your goals);
Monitor and measure the performance of your established target(s);
Document and communicate success;
Review progress periodically and make adjustments as necessary.
"As you begin to make the important decisions for your utility on energy efficiency and renewable opportunities, keep in mind that there are a number of resources and management tools that are available to you as a water and wastewater utility manager," said Jim Home, EPA Office of Wastewater Management. "This Guidebook will define and link you to those resources and tools, as well as identify how you can align your energy efficiency plans with current management programs and tools that you use or may be implementing at your utility.
"By making a commitment to saving energy at your water or wastewater utility, you will also help maintain the confidence of the public in the operations providing community services. In addition, by capitalizing on energy saving opportunities, a municipality or county utility can exert some control over rising costs for ratepayers of utility services as well as free up resources for other civic investments such as schools, police, or fire protection," he said.