Climate Change: Threats and Opportunities
Climate change is one of the greatest challenges of our times.
Sep 12th, 2013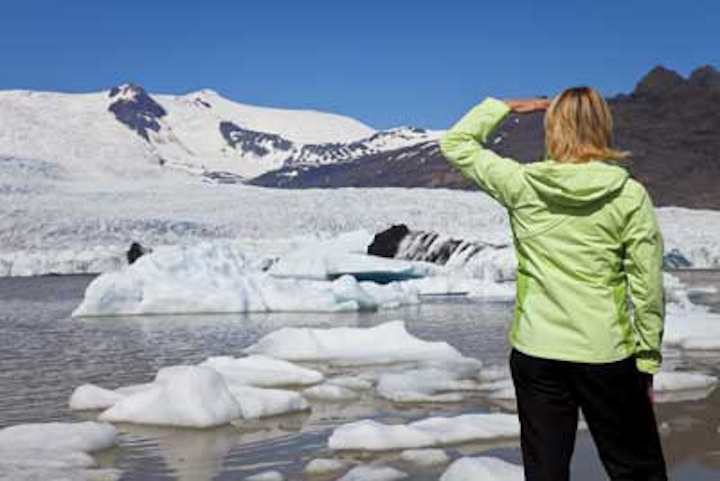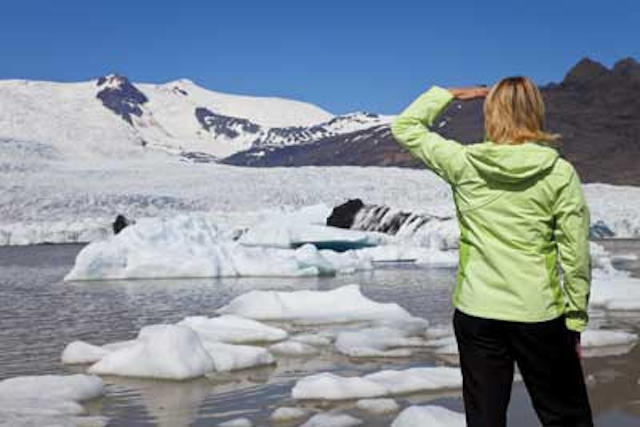 By Ben Lamar
Climate change is one of the greatest challenges of our times. In the (not so distant) future, it will affect where our water comes from, how much water is available and when that water is available.1 In 2012, several measurements used to track climate change broke previous records. Last year was the 22nd year of shrinking glacier mass, the global sea level reached a new high, the temperature in the world's oceans were near record highs, sea ice extent reached a record low, and it was the hottest year on record since temperature records began in 1895. In the spring of 2012, atmospheric CO2 concentration exceeded the symbolic threshold of 400 ppm at several observation sites in the artic.2 In May 2013, the 400 ppm threshold was again reached at Hawaii's Mauna Loa observatory.3
Now is the time for action to combat climate change. Thirty-two states have climate action plans in place. California, Maryland, Massachusetts, and New York are among the leaders, with aggressive greenhouse gas (GHG) reduction efforts underway. Further, President Obama announced his Climate Action Plan in June. It is an ambitious plan that covers many different areas, including energy efficiency. According to American Council for an Energy-Efficient Economy (ACEE), energy efficiency is one of the most cost-effective ways to reduce energy use - and reduced energy use means less carbon pollution.4
In 2010, the National Academy of Sciences found that by implementing energy-efficiency technology, the U.S. can cost-effectively cut energy consumption by 30 percent.5 The president's plan specifically calls for reducing energy consumption at water and wastewater treatment facilities. Hopefully, this will mean more resources for water to implement energy conservation measures.
Another boost for energy efficiency is the Shaheen-Portman energy-efficiency bill. The bipartisan bill was just passed out of Senate committee by a 19-3 vote. Part of the bill that may help water utilities is the creation of an energy-efficiency revolving loan program to be administered at the state level.
While we wait to see the impact of the president's plan and pending legislation, one item currently in place is the Green Project Reserve established by the 2009 American Recovery and Reinvestment Act. It requires state revolving loan funds to set aside a portion of the yearly budget for green projects, which are projects that save energy and/or water.
Right now, water utilities can take advantage of existing incentives like the Green Project Reserve and incentives from electrical utilities and state programs to implement energy conservation measures.
At the water utility level, the first step is to name an Energy Champion. This is a person who will look for opportunities to save and will be responsible for organizing others to promote energy efficiency. With a team in place, the next step is to measure all the energy sources and process flows. After measurements have been taken, a review of the trends and a search for ways to improve should occur; the secondary aeration process and blower control is a great place to look. Control improvement in the process can save 30 to 70 percent.6
Once improvements have been made, continuous monitoring is necessary to ensure those savings last. Without monitoring, savings can be lost due to lack of equipment maintenance and failure to adjust control settings as the process changes over time.
Energy-efficiency projects offer a great return on investment and improve a water utility's image in the community. Getting started can be quite overwhelming for plant personnel who are already overworked and underpaid. Leveraging partners is a great way to get expertise and help, and many electrical utilities have programs and resources to contribute. Further, OEM equipment suppliers (especially ones that provide process equipment), system integrators and consulting engineers can help plants do more to become energy efficient.
For new equipment, water utilities should insist that lifecycle costs be a strong consideration. With pumps and blowers, for example, the initial cost is only about 5 to 10 percent of the total cost, with 90 to 95 percent being used to operate the electricity when analyzed over a 10-year period.
Nevertheless, a holistic system approach is vital to success: Purchasing a very efficient turbo blower does not save any energy if it is oversized for the process.
By leveraging incentives and partners, water utilities can unleash the potential energy savings within their facilities. These energy-efficiency improvements will go a long way toward improving climate change and helping the facilities' bottom lines.
About the Author: Ben Lamar is a Certified Energy Manager (CEM), and Project Management Professional (PMP). At Revere Control Systems, he serves as Project Development Director/Energy Management Specialist. Revere Control Systems is an independent control system integrator providing turnkey automation, communication and control systems for utilities and for water and wastewater equipment manufacturers.
References
1. Confronting Climate Change: An Early Analysis of Water and Wastewater Adaptation Costs, National Association of Clean Water Agencies (NACWA) and the Association of the Metropolitan Water Agencies (AMWA), October 2009.
2. Blunden, J., and D. S. Arndt, Eds, "State of the Climate in 2012," Bulletin of the American Meteorological Society, 94 (8), S1-S238, August 2013.
3. The Keeling Curve: http://keelingcurve.ucsd.edu/
4. Friedrich, K., Eldridge, M., York, D., Witte, P., and Kushler, M., "Saving Energy Cost-Effectively: A National Review of the Cost of Energy Saved Through Utility-Sector Energy Efficiency Programs," American Council for an Energy-Efficient Economy (ACEEE), September 2009.
5. National Research Council, "Real Prospects for Energy Efficiency in the United States," The National Academies Press, 2010.
6. Water and Wastewater Energy Best Practice Guidebook, Focus on Energy (Wisconsin), December 2006.