Products & Services: Software & Systems
Collection of Software & Systems products and services.
Jun 1st, 2013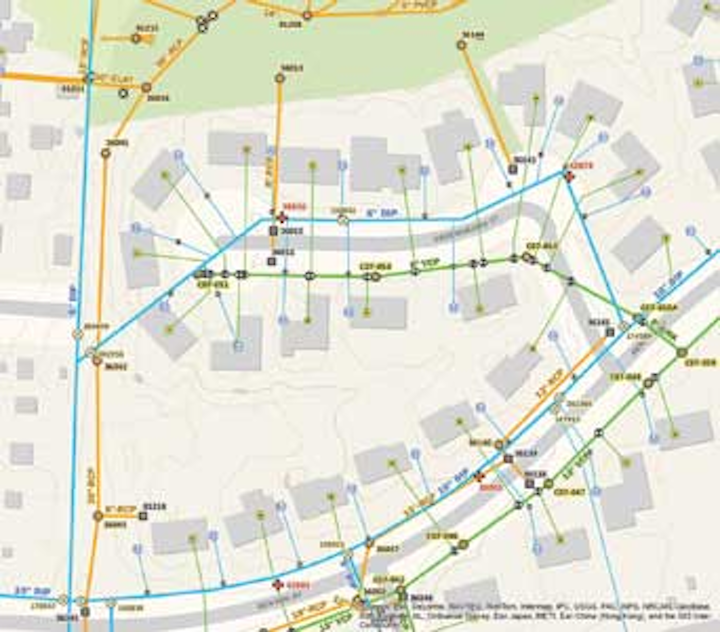 Analytics platform
The ESRI platform is an integrated, multidepartment system composed of interoperable components helping operators manage, plan, analyze, map, monitor, and communicate from one complete technology platform. It visualizes information in the form of interactive, web-based maps, reports and charts; shares select data with staff and stakeholders; analyzes data for planning, maintenance and compliance; and integrates data with other systems.
ESRI
www.esri.com
---
Alarm software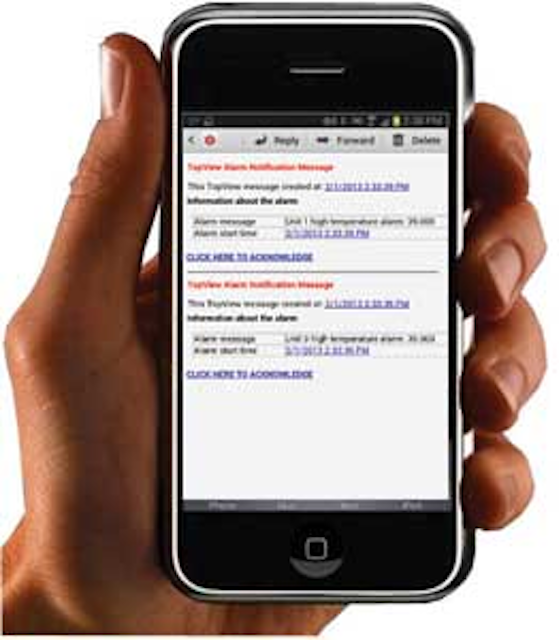 Exele Information Systems has announced major enhancements to the TopView® software suite with the release of TopView 6.15 with Notification Alarm Acknowledge Links. Within TopView's alarm notification messages (email, SMS, etc.), users can now include a web page link which will allow the notification recipient to acknowledge the alarm directly from their smartphone or desktop. The software suite includes an embedded web server which is used by the TopView Mobile Web App. Within the mobile app, each monitored point contains a details page which includes an acknowledge button if the item is currently unacknowledged.
Exele Information Systems
www.exele.com
---
Enterprise management
Innovyze has released InfoMaster Water V1.0 for the enterprise management and analysis of water supply and distribution system assets. The release complements the company's InfoMaster Sewer product line and represents the next generation of GIS-centric asset integrity management and capital planning software for smart water systems. The new software will help change the way water utilities plan the relative
phasing of system improvements by allowing them to assess both the
probability and consequence of failure for each asset. It calculates the risk of each asset linearly (consequence score x probability score), using either a bi-directional distribution matrix or a more complex multi-criterion classification.
Innovyze
www.innovyze.com
---
Information management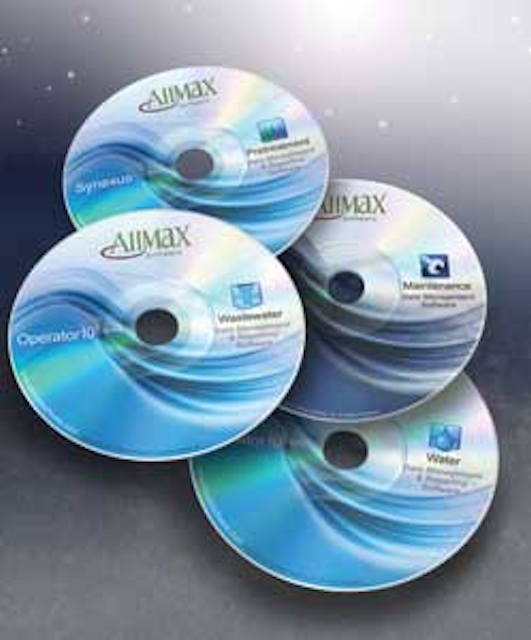 AllMax Software has released the new Operator10 v10 suite of operations information management software. Operator10 has been reengineered to give users more control of their data with reliable data management solutions that will help maximize plant performance, ensure knowledge-based decisions and industry and environmental compliance. The new software provides more functionality and a more visually-appealing style. Ribbon-type toolbars have been added for displaying menu options and program features, and movement through the process setup section has been improved to assist users in setting up and modifying process control.
AllMax Software Inc.
www.allmaxsoftware.com
---
SCADA Software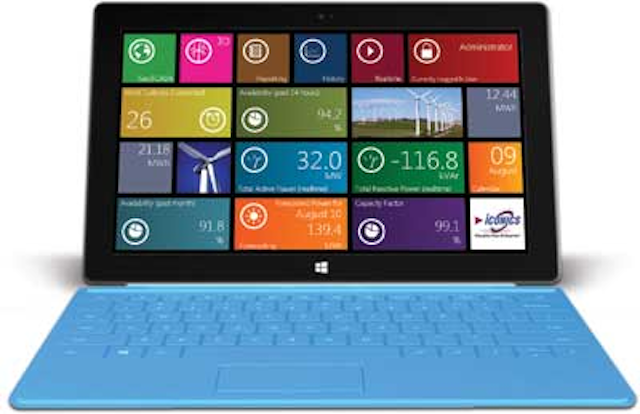 Iconics has released its new version 10.8 of Genesis64® and MobileHMI® HMI/SCADA, Energy AnalytiX® and FDDWorX® (Fault Detection and Diagnostics) software solutions. Designed and certified for Windows 8, Windows 8 apps and Windows 2012 Server operating systems, the updates take advantage of these new Microsoft operating systems. Users can visualize current plant, pumping and well site operations from any Windows 8 device with fully animated graphics and extensive charts and trends. They also can respond to alarms and alerts in real-time.
Iconics Inc.
www.iconics.com/mobilehmi/8
---
Pipe design software
Engineered Software has announced the availability of the latest release of its piping system design software, PIPE-FLO Professional 12. The new release offers a fully customizable user interface and a wide range of workflow improvements. It features an entirely new dynamic Start Screen that gives one-click access to the most recent documents, tools and announcements users care about most. Creating a new piping system model can now be started without first entering technical design data. New licensing management has also been introduced to increase security for customers.
Engineered Software Inc.
www.eng-software.com
---
Energy monitoring software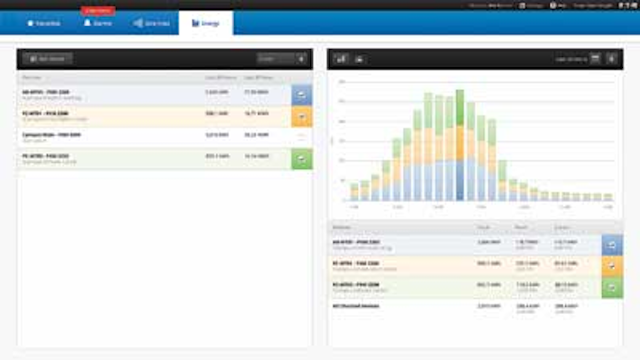 Eaton's Power Xpert is an energy monitoring software that can help water utilities reduce energy consumption, control costs and improve the reliability of their facilities, providing real-time and historical data to identify, track and improve wasteful energy practices. The software allows customers to view only the device information that they want to see; simplify alarm management; view energy usage and demand data; compare and trend data; and view a one-line representation of their electrical system. The user-defined dashboard view provides the information needed at a glance, so customers can pinpoint the energy and power anomalies required to achieve cost savings.
Eaton
www.eaton.com
More WaterWorld Current Issue Articles
More WaterWorld Archives Issue Articles