Products & Services: CHEMICALS & APPLICATION EQUIPMENT
Sep 1st, 2011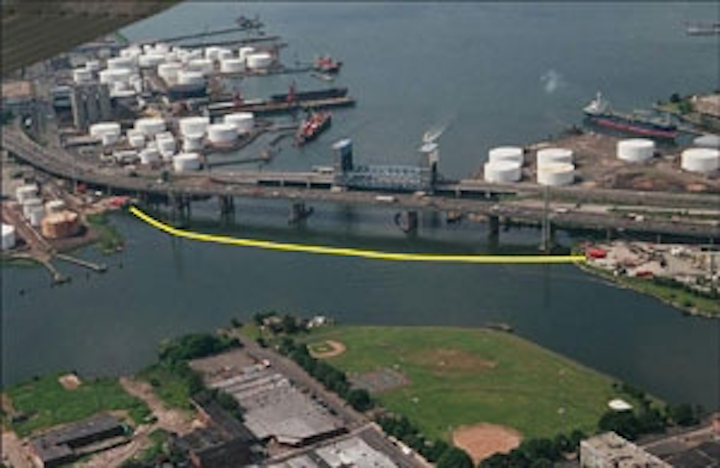 Peracetic acid
Solvay Chemicals' Proxitane® WW-12 Peracetic Acid (PAA) microbiocide is used for biological control in wastewaters, and is an alternative to halogenated disinfectants such as chlorine-based chemicals. An EPA-registered wastewater disinfectant, it can have an immediate synergistic positive effect on an existing UV disinfection system by simply adding it into the wastewater. Compared to dosage requirements for industrial grade NaOCl, it is usually applied at a very similar rate, and does not require a dechlorination step nor does it form chlorinated byproducts.
Solvay Chemicals
www.solvaychemicals.us
---
Dechlorination system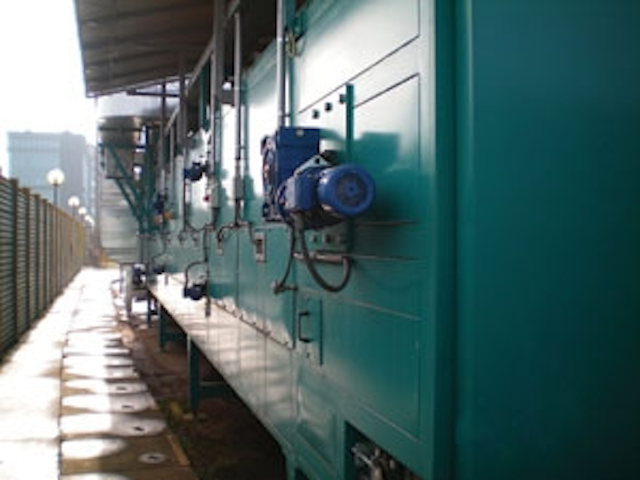 Integra Chemicals offers Vita-D-Chlor Tablets with the LPD-250 hydrant attachment for simple, effective dechlorination during hydrant flushing. The LPD-250 sets up in just a few minutes and can handle flush rates up to 1,250 gpm. The unit is available in steel or aluminum.
Integra Chemical
Tel: 800-322-6646
Web: www.vita-d-chlor.com
---
Chemical feed system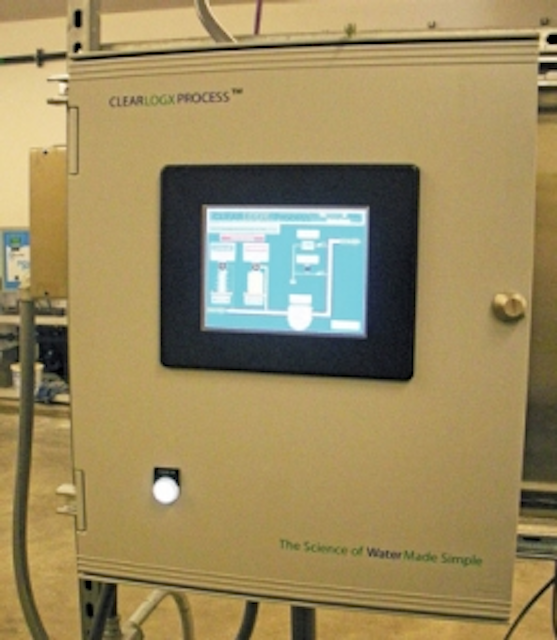 The Clearlogx automated chemical feed system enhances organic contaminant removal in water and wastewater, while simultaneously improving membrane and conventional filter performance. Membrane treatment plants that require soluble organic removal employ a chemical coagulant to achieve this reduction via charge neutralization.
Siemens Industry, Inc. - Water Technologies
Tel: 978-614-7111
Web: www.siemens.com/water
---
Peristaltic pumps
Using peristaltic pumping, Watson-Marlow's system delivers metering accuracy of ±1%. There are no back pressure regulators or de-gassing valves required and maintenance is a simple one-minute tube change. Designed for metering of tough water purification chemicals like sodium hypochlorite and ferric chloride, these ARRA compliant chemical metering systems are also easy to install. The company's Chemical Metering Systems provide customers a turnkey wall or floor mounted solution for precision metering - including the pumps, valves, pressure relief, gauges, calibration column, leak detection and all interface pipe work.
Watson-Marlow
Tel: 800-282-8823
Web: www.wmpg.com
---
Chemical feed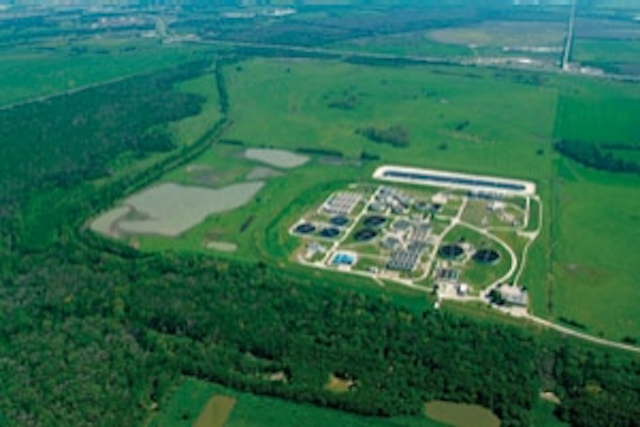 Sodimate specializes in dry chemical feed systems using screw feeders and screw conveyors, silo unloaders, hoppers and Big Bags. Its product line includes a mounted slurry skid system that integrates a slurrytank, skid pumps and controls, which are pre-wired and ready to use. The skid pump is suited for feeding lime, powder activated carbon (PAC), soda ash, and Bentonite, among others.
Sodimate Inc.
Chicago, IL
Web: www.sodimate-inc.com
---
Peristaltic pumps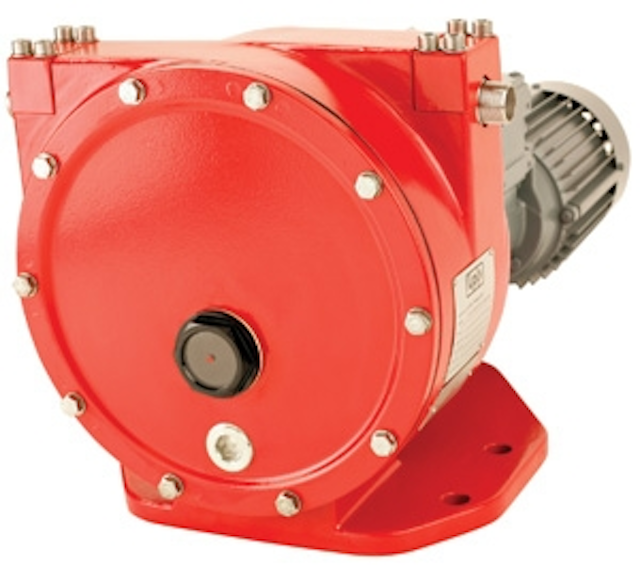 Larox Flowsys manufactures pumps and pump skid systems for sodium hypochlorite, bisulfite, lime, flocculants and alum delivery. Its LPP-D pump uses a single, bearing-mounted roller that presses the hose only once per 360 degree operating cycle, producing the highest flow per revolution of any peristaltic pump. Compared to conventional peristaltic pumps, it doubles the flow per hose compression, minimizes hose wear, eliminates friction and lowers energy consumption with the advanced rolling design.
Larox Flowsys Inc.
Web: www.larox.us
---
Metering pumps
Pulsafeeder has introduced three New High Speed Pulsatron A Plus series metering pumps. Compared to the existing A Plus sizes, which stroke at a maximum speed of 125 strokes per minute, these three new sizes use a 250 SPM maximum rate and provide greater flow at higher pressures than has been available before. The new models use the same KOP kits as the other A Plus pumps. Optional control features of External Pace and External Stop are available throughout the line.
Pulsafeeder, Inc.
Web: www.pulsafeeder.com
---
Chemical induction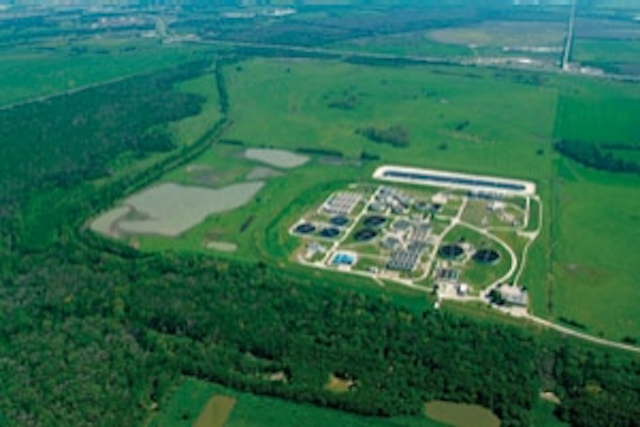 Water Champ chemical induction units from Siemens provide efficient mixing and injection of chemicals into wastewater to save on chemical and energy costs and to meet treatment objectives. The innovative design provides the mixing intensity needed to maximize chemical reactions while using less energy. The unit operates under vacuum conditions, which has many benefits over typical pressurized injection systems including reduced health and safety concerns.
Siemens Industry, Inc. - Water Technologies
Tel: 978-614-7111
Web: www.siemens.com/water
---
Electrolysis monitoring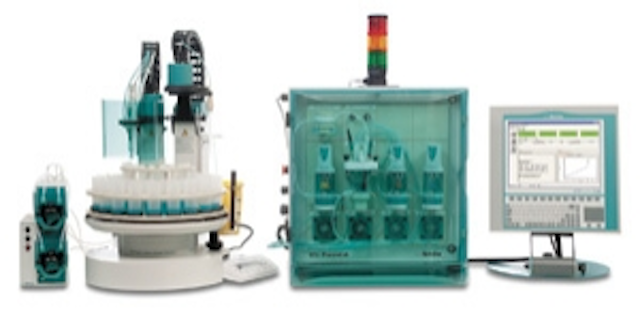 Metrohm's 875 ProcessLab system offers customized analytical solutions for flexible monitoring of multiple electrolysis cells without the problem of having multiple pipelines to each individual sampling point. The system analyzer uses analytical techniques that make it fully comparable to results achieved in a central lab.
Metrohm USA
Tel: 866-638-7646
Web: www.metrohmusa.com/applikon
---
Bulk bag dump hopper
Metalfab has announced availability of its redesigned bulk bag dump hopper. The new model features a smaller plant footprint with resized, more efficient bin vent filter, and provides a quick and virtually dust-free way of dumping and filling a process system with material received in paper bags. The design incorporates a baffle and bin vent (which can be attached to a central dust collector), or optional bin vent filter over the dump area to maintain a dust-free worker environment.
Metalfab Inc.
Tel: 800-764-2999
Web: www.metalfabinc.com
More WaterWorld Current Issue Articles
More WaterWorld Archives Issue Articles