Product Showcase
May 1st, 2011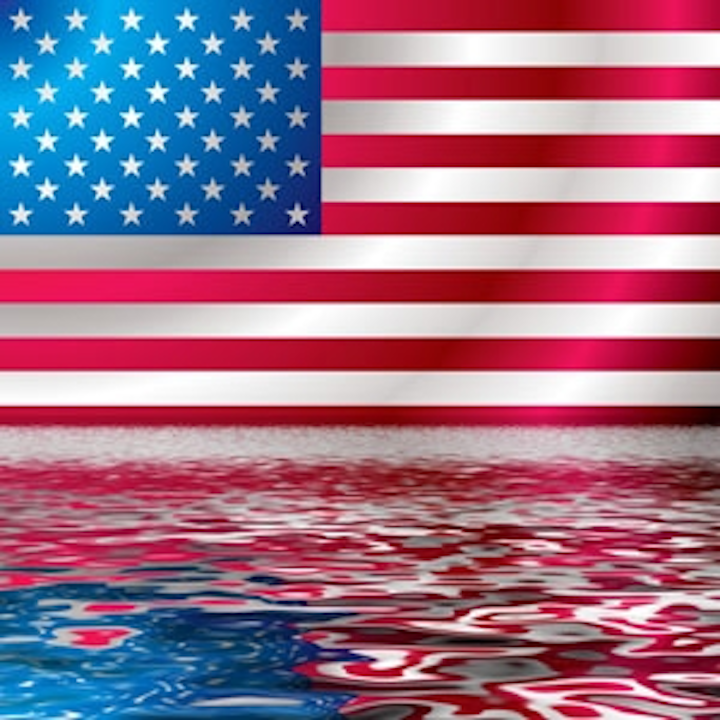 Chlorine analyzers
Chemtrac has introduced the new HydroACT 300 Residual Chlorine Analyzer for the measurement of free chlorine, total chlorine, chlorine dioxide, or pH. It is appropriate for compliance reporting following USEPA Method 334.0. Using a membrane-covered three-electrode amperometric sensor, the probe design incorporates a long-lasting electrolyte solution which significantly reduces pH dependency. Because the analyzer has no moving parts and does not require any reagents or buffers, cost of ownership is low and maintenance is simple. The device is available with up to three chlorine sensor inputs or one chlorine sensor input and one pH sensor input, reducing the overall cost per sample point.
Chemtrac Inc.
Norcross, GA
Tel: 800-442-8722
Web: www.chemtrac.com/hydroact
Circle no. 200 on Reader Service Card
---
Valve exercising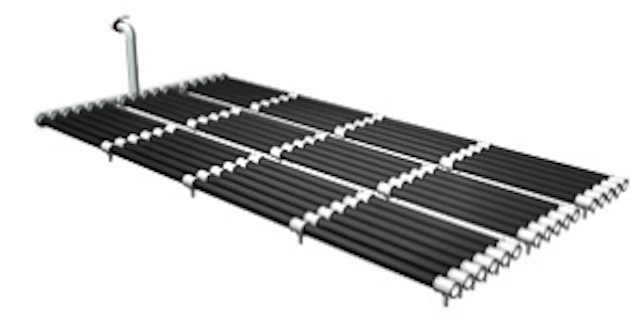 The Pacific Tek Model PT13 Long Reach Valve maintenance trailers combine everything needed for a valve exercising and maintenance program on a 10 ft. trailer that can be towed by any vehicle in the fleet. The valve operator reaches out from the trailer up to 13 ft. to operate underground valves. It is capable of up to 800 ft. lbs. of torque. The operator communicates directly with a computerized GIS mapping system with GPS to capture and store all of the data about the valve while it is being operated. This information can be downloaded at the end of the day.
Pacific-Tek
Santa Ana, CA
Tel: 800-884-5551
Web: www.pacific-tek.com
Circle no. 201 on Reader Service Card
---
Clarification, thickening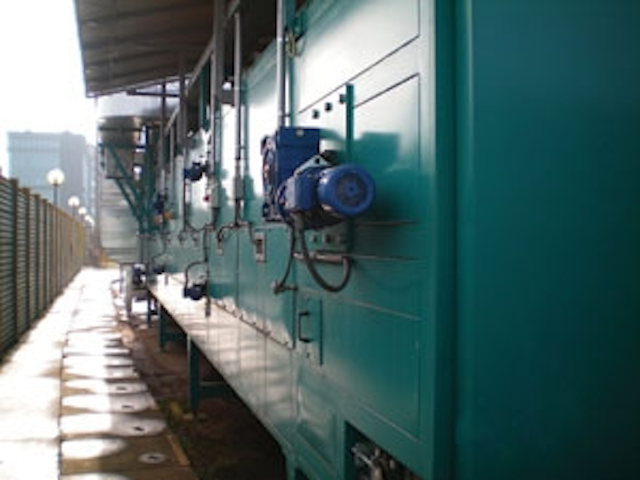 The Contrafast® system from Siemens is a high rate clarification and thickening process. Major processes consist of a solids contact reaction chamber, clarifier with tube settler, and gravity thickening in a single process tank. The combination of high shear mixing with thickening allows for higher settling rates and increased sludge densification. The design allows up to an 80% reduction of footprint compared to conventional clarification systems.
Siemens Water Technologies
Ames, IA
Tel: 515-232-4121
Circle no. 202 on Reader Service Card
---
Energy management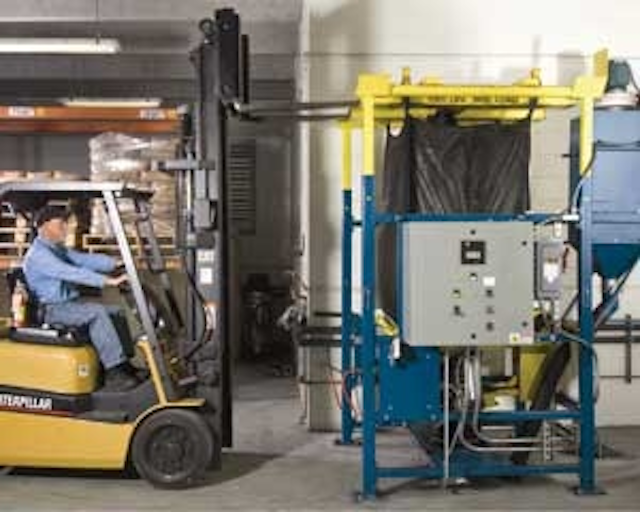 The Wonderware® Corporate Energy Management Application helps municipal water and wastewater operations implement an energy management program and achieve sustainability goals. Part of the company's energy portfolio, the system helps clients respond better to energy consumption challenges. Users can monitor energy as well as detect and notify personnel of energy inefficiencies. It connects directly to meters on a network, through industrial controllers, and accepts manual entry via the company's InTouch® HMI and IntelaTrac™ mobile solutions.
Invensys Operations Management
Lake Forest, CA
Tel: 949-639-8685
Web: http://iom.invensys.com
Circle no. 203 on Reader Service Card
---
Infrastructure mapping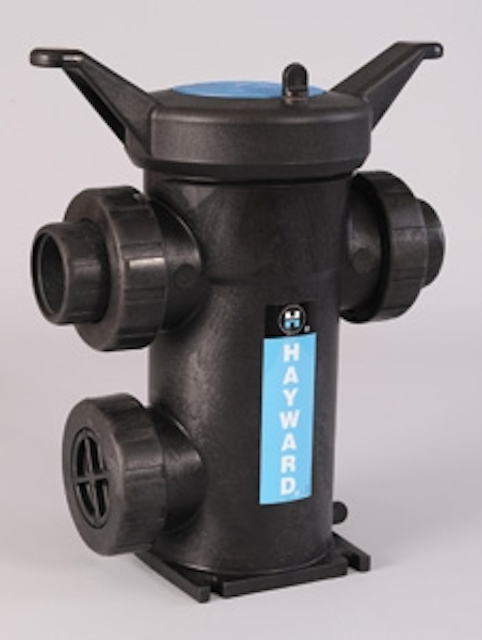 New WinCan GIS, available from Pipeline Analytics, helps manage water, stormwater and sewer infrastructure using GIS data. Users simply click-and-drag or query a map to create entire projects with prepopulated section data; automatically create linked map elements from observations; dispatch inspection and rehab crews; and augment GIS data with more infrastructure detail.
Pipeline Analytics
Pittsburgh, PA
Tel: 877-626-8386
Web: www.pipelineanalytics.com
Circle no. 204 on Reader Service Card
---
Limit switch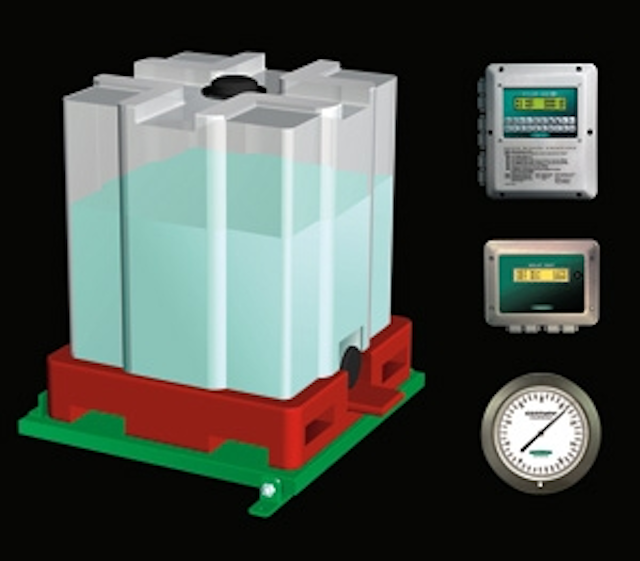 Hayward Flow Control has launched the new LHB Series Manual Limit Switch product platform. The switch offers a lightweight and robust design providing exact control. The series will be available in two sizes to fit all Hayward TB Series Ball Valves and through 8" of BY Series Butterfly Valves. The two sizes, LHB-1 and LHB-2, will be available with either two or four limit switches. Both sizes are available in a GF-PP housing with FPM seals and 304 stainless steel stem. Standard handles include T-handle or hand-lever.
Hayward Flow Control
Clemmons, NC
Tel: 888-429-4635
Web: www.haywardflowcontrol.com
Circle no. 205 on Reader Service Card
---
Wastewater treatment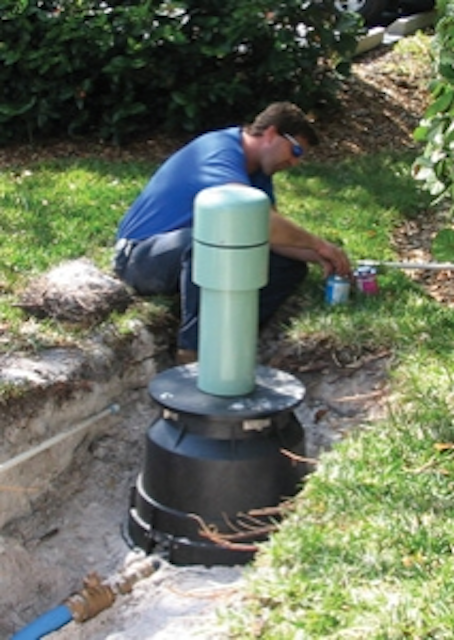 The Webitat™ system from Entex Technologies is designed to reduce both the amount of land and the tankage needed for a new wastewater treatment system. The modular units contain fixed film BioWeb™ media and have integral aeration for mixing control and oxygen transfer. The media contain hundreds of thousands of small polyester filament loops in a ropelike hexagonal matrix on a stainless steel frame. The surface of the loops becomes the site where bacteria grow and multiply as they consume the organics in the wastewater for their food supply. By submerging the modules into the biological reactors of wastewater treatment systems, the existing tankage can carry increased biomass and thus treat more wastewater and meet more stringent effluent limits. The integral aeration allows for biomass thickness control, nuisance organism control, and assures high volume transport of wastewater through the module.
Entex Technologies Inc.
Chapel Hill, NC
Tel: 919-933-2770
Web: www.entexinc.com
Circle no. 206 on Reader Service Card
---
Titration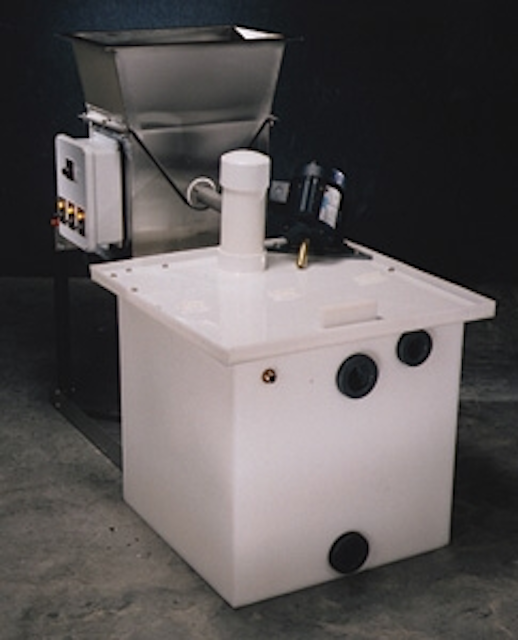 ITT's SI Analytics brand has launched the TitroLine® titrator series for advanced titration and dosing applications. This series completes SI Analytics' offering of automatic titrators and includes the TitroLine® 6000, TitroLine® 7000 and Titronic® 500 piston burette. The titrators offer a wide spectrum of capabilities for a variety of applications across the water and wastewater, environmental, food and beverage, pharmaceutical and chemical industries. Compact in design, the titrators feature a new PC-based user interface, eliminating the need for extensive training. High-throughput is also ensured as a result of the instruments' feature to automatically recognize both the dispensing module and reagent data, optimizing productivity. In addition, the easy-to-read display tracks titration curve and data.
ITT Analytics
Woburn, MA
Tel: 781-937-4130
Web: www.ittanalytics.com
Circle no. 207 on Reader Service Card
---
Smoke generators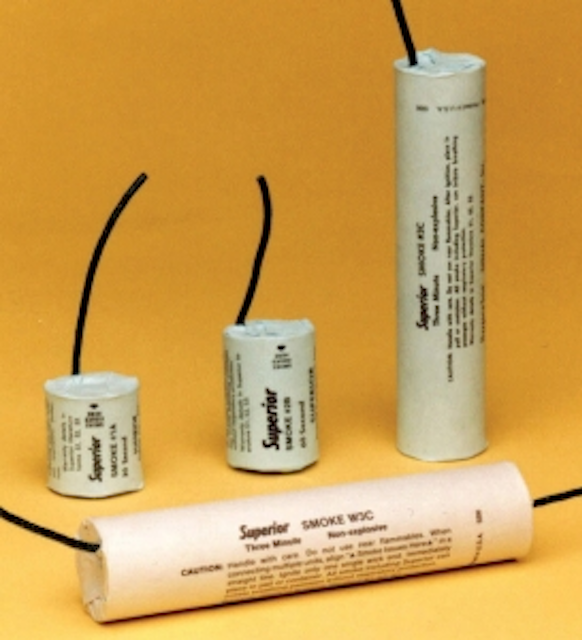 Superior® Smoke Generators offer an inexpensive way to find leaks in plumbing drain, vent, and collection systems. The company offers both classic smoke candles and smoke fluid systems, plus air/smoke blowers. Its fluid systems use a proprietary insulated heating chamber with stainless steel injector to maximize dry smoke output and produce the best quality liquid-based smoke. The company's smoke meets WEF and NASSCO standards, and is widely used in tests to meet NFPA, OSHA, EPA and ASHRAE standards. Available in sizes to meet any need, from 30 to 500,000 Ft³.
Superior Signal Co.
Tel: 800-945-8378
Web: www.superiorsignal.com
Circle No. 208 on Reader Service Card
---
More WaterWorld Current Issue Articles
More WaterWorld Archives Issue Articles