Capturing Energy Dollars Through Alternative Project Delivery
Municipal budgets continue to be stretched thinner as energy and other operating costs continue to rise, placing even greater constraint on already tight operating budgets.
Mar 1st, 2011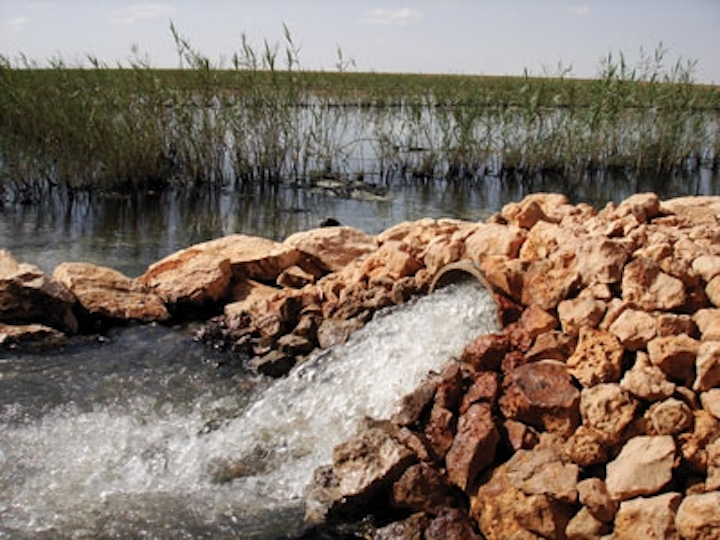 By Matthew C. Yonkin
Municipal budgets continue to be stretched thinner as energy and other operating costs continue to rise, placing even greater constraint on already tight operating budgets. Wastewater and drinking water treatment plants are typically two of the largest consumers of electricity within a community. In the United States, electricity accounts for between 25% and 40% of a typical WWTP's total operating budget and can account for approximately 80% of all water processing and distribution costs at WTPs.
Energy efficiency and process optimization projects that can provide savings of at least 10% to 20%, and in some instances significantly more, are readily available at these facilities. Just a 10% efficiency improvement within the wastewater sector would result in a savings of over 10 billion kWh per year, with a cost savings to the sector of approximately $750 million per year.
Yet these projects are not being implemented in many communities. The most common reason: a lack of available funding. However, unlike most capital projects within the sector that are driven by regulatory changes or capacity requirements, energy efficiency and process optimization projects have the ability to self-fund, with some or all of the realized savings used to pay off a portion, if not all, of the project implementation costs at no capital expense to the community.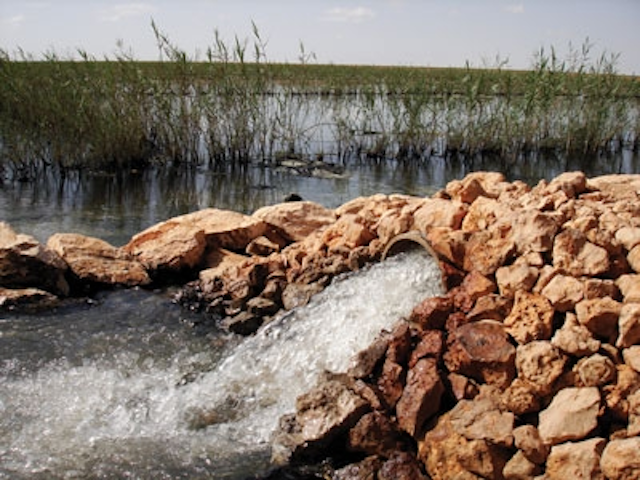 Converting from chlorination/dechlorination systems to ultraviolet light disinfection systems can produce a net savings when chemical costs exceed electricity costs.
Funding for energy efficiency and process optimization projects typically falls under three categories: cash, traditional debt financing (loans or bonds), or alternative financing through Guaranteed Savings Agreements (GSAs) or lease-purchase agreements.
Projects at WTPs and WWTPs owned by municipal entities may be eligible for tax-exempt lease-purchase financing, which typically reduces the interest rates that must be paid. The underlying financing mechanism in a GSA may take the form of any or all of the methods of financing identified above. The guaranteed project delivery associated with a GSA may support a lower interest rate from an outside investor, and the savings guarantees that are included help minimize the risk to the customer.
Both GSAs and design-build-finance agreements (DBFAs) are project delivery models that offer alternatives to traditional debt financing, and both may allow municipal facilities to pay for energy efficiency and process optimization upgrades by using money already set aside in their operating budget and thus bypassing the time-consuming capital budget process. Both methods of delivery can be used to reduce energy consumption, implement a planned future upgrade of a facility or capital equipment improvement or reduce the maintenance and operational cost of facilities and technical systems.
Which model is most appropriate for a given application often depends upon the scope, breadth and complexity of the project, the customer's available resources, the customer's risk tolerance, and local legislation.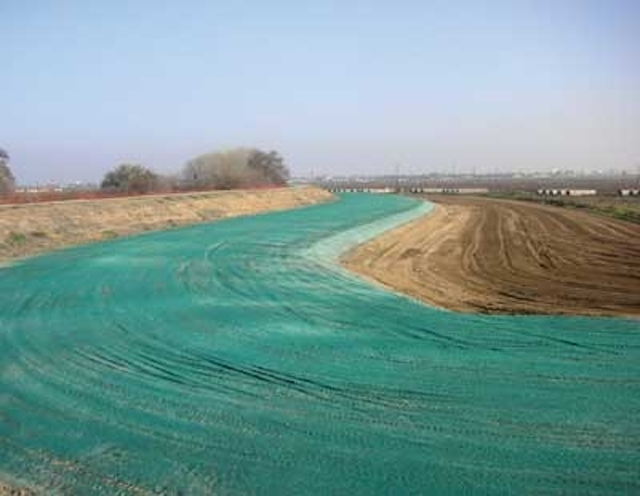 GSA and DBFA Overview
GSAs through Energy Services Companies (ESCOs) have made significant gains over the past decade and have taken their place as a legitimate delivery model for municipal energy efficiency and process optimization projects, including those at WTPs and WWTPs. Depending upon local legislation, GSAs may consider, among other things, energy savings; reduced maintenance, chemical usage, and sludge hauling and disposal costs (because of better dewatering); increased revenue; and capital avoidance when determining the savings potential of the project.
GSAs are one of the best solutions for municipalities that do not have the capital or expertise available to implement energy retrofits, as well as for large or diverse energy projects, especially those valued at more than $500,000 and those that include a diverse range of facility types and potential improvement measures.
But for many municipalities, particularly communities needing relatively small to mid-size energy efficiency or process optimization projects focusing on a single process or improvement and costing anywhere from $50,000 up to $500,000 or more, GSAs may not be the only, or necessarily the best, option. Instead, turnkey solutions that rely upon a DBFA delivery model using tax-exempt municipal-lease purchase agreements or other third-party financing as the underlying financing mechanism may offer such communities a way to implement these projects.
With annual payments structured to ensure that projected operating cost savings from project implementation are able to fund some or all of the project, these projects can be implemented with no up-front capital costs using only operating dollars. Project delivery using a DBFA might be especially ideal for those projects that are well defined and for which the savings potential is clearly understood or able to be effectively substantiated through stand-testing or engineering calculations.
Many of the project phases and key project components are the same whether a project is delivered using a GSA or a DBFA delivery model. However, the number of entities involved and their roles, as well as the specific types of services and guarantees that are provided, can differ quite substantially between the two models, as illustrated in Figure 1.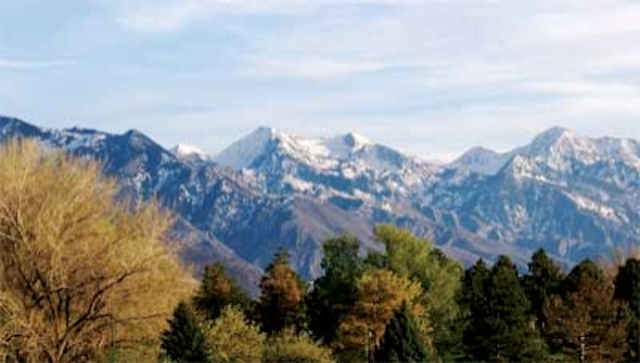 Sludge dewatering improvements can provide significant savings through reduced polymer usage and reduced sludge hauling and disposal costs.
Water, Wastewater Applicability
Typical water and wastewater projects that are implemented using a GSA or DBFA may include replacement of less efficient positive displacement or multi-stage blowers with high-efficiency single-stage units; advanced controls for activated sludge and digester aeration, chemical feed, ultraviolet disinfection, or pumping systems; conversion from coarse- to fine-bubble diffusers; disinfection system upgrade or replacement; odor control upgrade or replacement; anaerobic digester improvements including improved biogas production, capture and use; conversion to biological phosphorus removal; dewatering improvements to reduce sludge hauling and disposal costs; upgrade of continuous-duty large motors with premium efficiency motors; pump rebuilds; demand control of intermittently operating processes; or right-sizing of equipment to match actual operating conditions.
To help illustrate the concept of a self-funded energy efficiency project, a hypothetical, yet not atypical, project at a municipal WWTP might rely on conventional activated sludge treatment using multi-stage centrifugal blowers, fine-bubble diffusers, and manual blower adjustment based on daily measurement of dissolved oxygen (DO) concentrations in the aeration tanks. With an average electricity price of $0.09/kWh, the annual electricity cost for the aeration system is $75,000. Under the proposed energy efficiency project, one multi-stage blower will be replaced with a high-efficiency single-stage blower, and advanced controls will be incorporated to automatically modulate the new blower based on automatic DO measurements and system pressure. The capital cost for the project is $210,000, including engineering, equipment and installation, and will provide a first year electricity savings of $30,000. The project is financed using a 10-year municipal lease-purchase contract with an annual interest rate of 5%, resulting in an annual payment of approximately $27,000. The simplified cash flow is illustrated graphically in Figure 2. If the project were to include conversion from coarse- to fine-bubble diffusers, or the replacement of the latter nearing the end of their useful life with new fine-bubble diffusers, then the cash flow might be further improved.
Project Development,Performance Guarantee
Project development for GSAs and DBFAs is somewhat similar. With a true GSA performance contract, the ESCO performs a turnkey agreement that, in addition to financing, includes auditing the facility; evaluating energy-saving opportunities; recommending energy-saving measurement and verification services; engineering, procuring and installing the agreed-upon improvements; training facility operators to maximize energy savings over the life of the retrofit; and guaranteeing that performance levels are met and savings will meet or exceed annual payments to cover all project costs over the life of the contract.
The International Performance Measurement and Verification Protocol (IPMVP) provides an overview of industry best practices for verifying results of energy efficiency, water efficiency and renewable generation projects. However, it is not intended to provide contractual terms for GSAs, and the level of adherence to the protocol should be commensurate with the project costs, magnitude of savings, technology-specific requirements, and risk allocation of the project.
A DBFA might include nearly all of these elements, but will not typically include long-term measurement and verification activities nor savings guarantees over the life of the project. A DBFA often may include no performance guarantee or, if a guarantee is provided, it is likely to be based upon stipulated savings or savings based on equipment stand-testing or similar short-term testing during start-up. Penalties for underperformance, if included, are likely to consist of a one-time payment upon project completion.
Instead of using an ESCO, under a DBFA a customer might opt to work directly with an equipment manufacturer or supplier, using in-house, supplier-provided or contracted services for design and installation, with financing provided by the supplier or a third-party financing entity. Alternatively, the customer may engage with a team that includes a designer, a builder (or a design-build firm) and an equipment supplier and/or financing firm.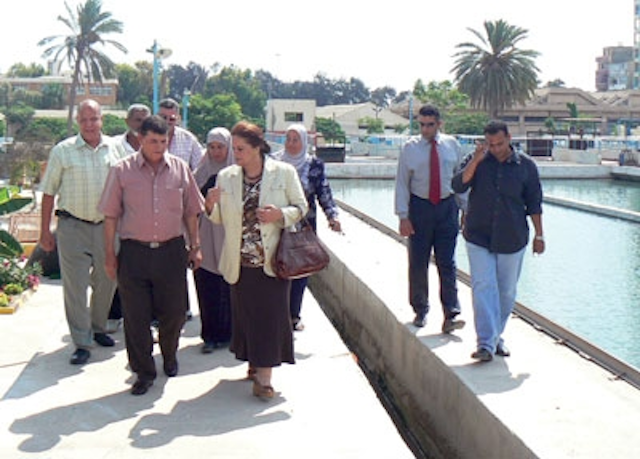 Financing
Where legislation allows, properly structured contracts can be treated as an operating expense, and the energy savings can be used to pay for equipment, engineering audits, and installation services. Any of the typical methods of project financing for municipal capital projects can be used. However, it is important to consider all aspects of the financing when determining which is most suitable for this type of project.
A higher interest rate with reduced administrative effort and costs and a quicker turnaround is often a better choice than pursuing lower rate financing that requires significant administrative effort or has a long approval process. Every day that an energy efficiency or process optimization project is delayed results in wasted dollars.
Typical financing terms are up to 10 years; however, contract terms up to 20 years or more may be appropriate based on the useful life of the equipment and local legislation. Whether a project is implemented using a GSA or a DBFA project delivery model, utility incentives, grants and government subsidies should be considered and often play an important role in the economic feasibility of a project.
Conclusion
GSAs and DBFAs can both be paid for through a municipality's operating budget, and offer viable alternatives for delivering energy efficiency and process optimization projects during these challenging economic times. Both types of contracts could be provided through an ESCO and both can be delivered with a number of different contracting structures. However, DBFAs can also be delivered without ESCO involvement.
The greatest potential differences between the two delivery methods are related to the breadth of services provided, the level and type of performance guarantee provided (and the subsequent impact on the project economics and long-term security of the investment), and the procurement and selection process employed (which is typically governed by local legislation). It should be noted that, in some states performance contracting legislation facilitates project implementation using a GSA and may allow longer financing terms than a typical lease-purchase agreement.
GSAs provide a single point of responsibility (the ESCO), a savings guarantee, and a financial commitment to make up any shortfalls in guaranteed savings over the life of the contract. Additionally, GSAs may also provide measurement and verification services to confirm performance, and possibly long-term service or operation to maintain performance.
Disadvantages may include higher project costs associated with the performance guarantee and the services provided during project development and implementation. As a result, GSAs are often most well-suited for larger or more diverse energy projects that can absorb the higher fixed project costs because of the reduced risk and complexity provided by the GSA delivery model.
In addition, by allowing ESCOs to create a portfolio of energy efficiency improvement and process optimization measures that are included in the project, savings from measures with shorter payback periods can be used to offset costs associated with those measures that have longer paybacks but are still valuable to the customer.
DBFAs might be more appropriate for municipalities that have relatively small, discrete energy efficiency or process optimization projects that do not require a full guarantee over the life of the contract or cannot justify the associated cost of a GSA. Candidate projects might include those with few treatment processes or facilities with existing equipment nearing the end of its useful life.
The primary disadvantage of a DBFA relative to a GSA is the lack of a performance guarantee and associated penalty for underperformance over the duration of the contract. Rather, the guarantee, if any, is stipulated or based on stand-testing or short-term monitoring during start-up, with any penalty likely being a single payment at the completion of construction and the start-up period.
WW
About the Author : Matthew (Matt) C. Yonkin, PE, BCEE, CEM, is senior manager and business development specialist for the water and wastewater market at Siemens. Based in Saratoga Springs, N.Y., Yonkin may be contacted at matthew.yonkin@siemens.com.
More WaterWorld Current Issue Articles
More WaterWorld Archives Issue Articles