Planning Pays Off for Aging Wastewater Treatment Facility
Imagine what you would do if you found out that your wastewater treatment plant was literally sinking.
Dec 1st, 2009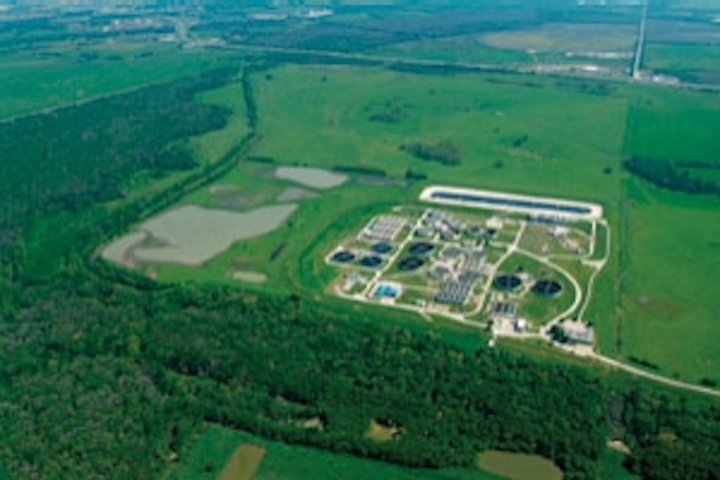 By Tom Schwartz
Imagine what you would do if you found out that your wastewater treatment plant was literally sinking. It sounds like a story from Venice, Italy, but that is exactly what happened at the riverside treatment facility in Saco, ME.
"Our plant was built in 1969 on fill dredged from the Saco river and that soil is prone to settling," said Howard Carter, Deputy Director of the Department of Public Works. "After 40 years, one of the big concrete beams supporting the roof developed a significant crack, compromising the whole structure."
The building, which houses Saco's sludge processing, controls, and electrical distribution systems, was beyond repair. The city needed to build an entirely new process building with limited time, space, and no grant funding on the horizon. Fortunately, thanks to good financial management and disciplined saving, the city was in a position to fund the entire $4.4 million project using its own funds.
Rainy Day Fund
Saco had instituted fees for new development in the city so that existing rate payers weren't forced to subsidize utility expansion brought on by development. These fees are deposited in an account dedicated to capital improvements to utility infrastructure.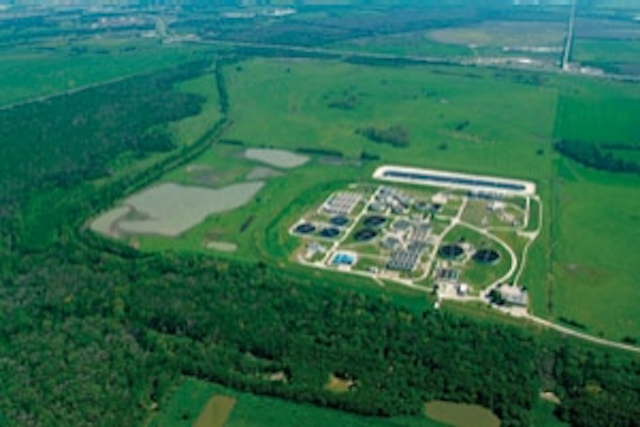 Construction workers using walk-behind power trowels to finish the concrete slab foundation of Saco's new process building.
"With all the development activity of the last several years, we were able to build up the balance in our account. We would typically put that money to use to expand capacity and improve infrastructure, but it also put us in a position where we had the funds on hand for unexpected capital projects," Carter said.
Needing to move the project along, the Department of Public Works asked for and received city council approval to allocate money to design and construct the new facility.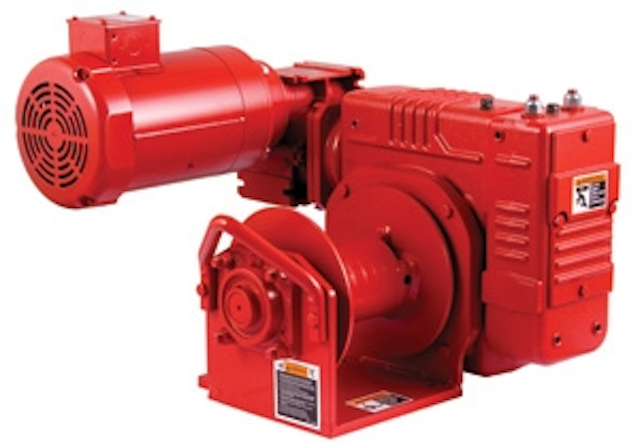 The City of SACO, ME, was able to pay for its new $4.4 million treatment facility with local funds drawn from an account dedicated to utility capital improvements.
After the city allocated the funds and initiated the project, the American Reinvestment and Recovery Act (ARRA) was signed into law. Saco temporarily stopped work and applied for ARRA funding. In the end the ARRA funds were allocated elsewhere and Saco restarted the project using its own financial resources. While this meant more money out of pocket, it allowed Saco to control the project without being subject to the conditions that are associated with ARRA funding.
System Improvements
Saco saw this project as an opportunity to invest in infrastructure improvements it would otherwise have been unable to pursue. The city is upgrading to state-of-the-art process equipment including a new rotary sludge press, pumps, chemical feed systems for disinfection and polymer, and HVAC for building comfort and odor control. The project also includes expanded and improved Supervisory Controls and Data Acquisition systems.
Building on its previous "greening" efforts, the city designed an energy-efficient building to replace the un-insulated, failing structure. One innovative energy-conservation and emissions-reducing feature is an effluent thermal heating system, which transfers energy from the treated effluent to the building during the heating season and from the building to the treated effluent during the cooling season.
The building will use solar heat arrays for winter heating, reducing the energy required by the HVAC system. Saco is also installing solar tube lighting, which draws sunlight into the building and spreads it to provide effective lighting. On sunny days, this greatly reduces the artificial light requirements of the building.
Finally, Saco reduced energy consumption and emissions by employing energy recovery ventilators in the office and process areas. During the cold months, the ventilators recover up to 80% of the heat energy from exhaust air that would otherwise be lost.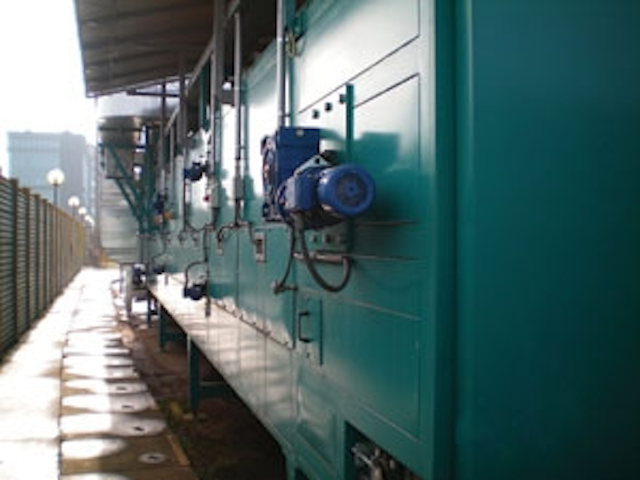 The just-poured slab of Saco's new process building, which will house all-new treatment process equipment and SCADA system.
"We've been in the mindset of reducing our energy use and taking advantage of alternative energy for a long time," said Carter, who is also a member of Saco's Energy Committee. "We feel that investing in energy efficiency, green technology, and alternative energy will pay off for Saco in both the short and long term."
Conclusion
Thanks to foresight and sound financial management and planning, Saco was in a strong position when disaster struck and was able to move this critical project along despite the challenging funding climate and without relying on ARRA money. This also gave Saco greater control over the schedule of the project, and allowed the city to include exactly those features it wanted. The new building's slab foundation was poured in late October 2009 and the facility is expected to be completed in September 2010. WW
---
About the Author:
Tom Schwartz, P.E., is a civil engineer specializing in wastewater treatment, water treatment, and process control, including engineering study, evaluation, and final design of treatment alternatives for municipal and industrial facilities. He is a Vice President of Woodard & Curran. He can be reached at tschwartz@woodardcurran.com, and more information on the firm is available at www.woodardcurran.com.
More WaterWorld Current Issue Articles
More WaterWorld Archives Issue Articles