Conference to Feature Automation, Metering Technologies
DistribuTECH, a conference and exhibition featuring the latest in automation and metering systems for utilities, will take place Feb. 1-3, 2011, in San Diego, CA.
Dec 1st, 2010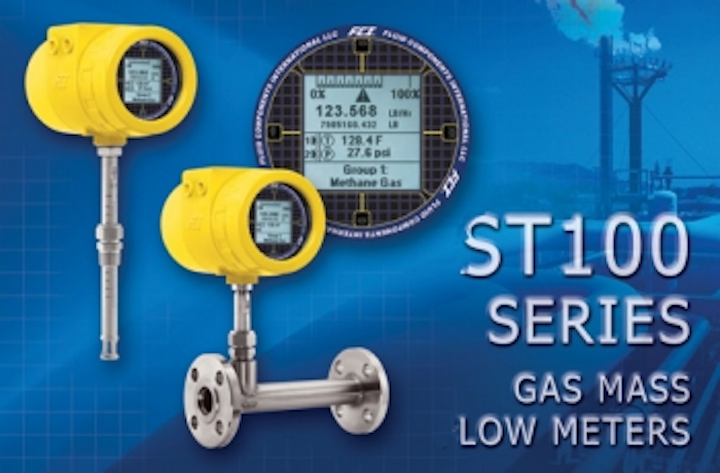 DistribuTECH, a conference and exhibition featuring the latest in automation and metering systems for utilities, will take place Feb. 1-3, 2011, in San Diego, CA. Traditionally thought of as a power event, DistribuTECH has evolved over the past few years to include a significant water presence. This year, the water technology program at DistribuTECH is stronger than ever.
With such an emphasis today on aging infrastructure in the U.S., water utilities are increasingly looking to incorporate technology and automation into their organizations. From metering and AMI to workforce and asset management to energy management and security, the opportunities for introducing efficiency through automation are endless. And therein lies the challenge for operators and IT managers tasked with researching - and eventually selecting - the right tools for their utilities.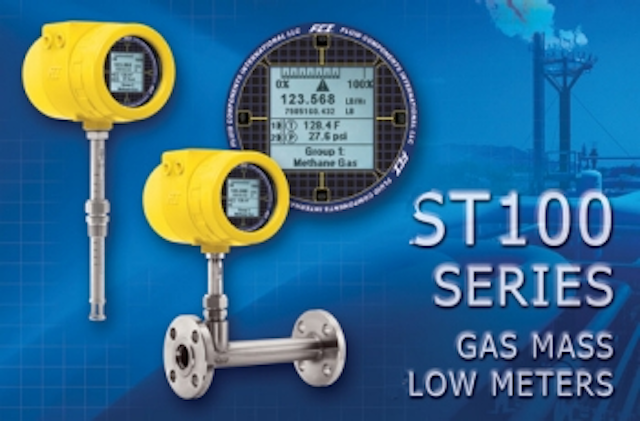 To help water professionals understand the latest technologies as well as the issues driving them, the DistribuTECH 2011 conference agenda will include a robust collection of presentations geared specifically toward the water and wastewater industry.
The Smarter Water System
Tuesday, Feb. 1, 1:30 p.m.
Many of today's water utilities have invested in innovative technologies to streamline and optimize operations. This session will discuss how water utilities have leveraged that investment by integrating systems and maximizing the value of the data to make smarter operating decisions. Technologies include data collection, reporting and advanced hydraulic modeling.
-Secure Redundant Radio for Data Acquisition
Clyde McMorrow, SCADA Program Manager, California Water Service Company
Cal Water recently completed a new control center for Bakersfield. An essential component is a new secure redundant master combining microwave and 950 MHz MAS radios with SNMP based diagnostics that require no site attention for fail-over or component substitution. Fail-over decisions are made by monitoring the digital message stream to eliminate any front-end monitoring of the radio signal. This is a non-proprietary design built from commercially available components that could be implemented by any water company or agency.
-SMART Ops - Simulation and Modeling Assisted Real-Time Operations
David Henry, Sr. Program Manager, Metropolitan Water District of Southern California, and Petr Ingeduld, Project Manager, DHI
The Metropolitan Water District of Southern California (MWD) in conjunction with The Danish Hydraulic Institute (DHI) has developed and deployed a fully dynamic, integrated, and real-time hydraulic model of a major portion of its water distribution system. It can provide distribution system "what-if's", emergency response and mitigation options, water quality event projections, distribution system maintenance scenarios and alternatives, operator training, system expansion and alteration engineering studies, and realistic off-line control system automaton testing.
- Evolution of Process Data Collection and Management
Kenneth Rice, Process Control Analyst, Las Vegas Valley Water District
Process industries have been gathering process data for many years, using many methods and strategies, but the challenge has always been to collect precise data and make it readily accessible for analysis. Over time, systems have not only grown by quantity of data sources but also the frequency of collected samples, overwhelming organizations with the mass amounts of data collected. The Las Vegas Valley Water District (LVVWD) has traveled this timeline of evolution and will review case studies to discuss and evaluate successes, pit falls, and lessons learned.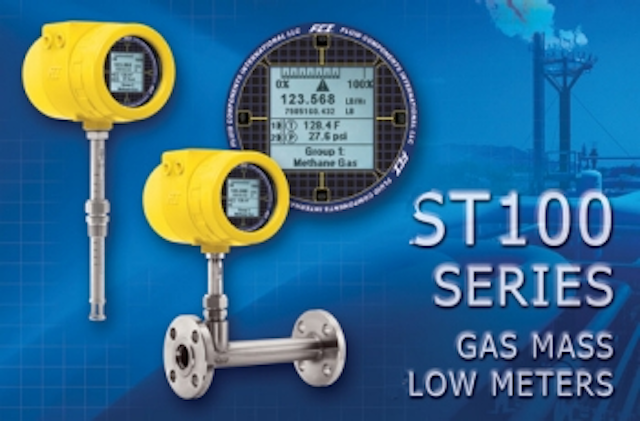 Knowledge Management Solutions
Tuesday, Feb. 1, 3:00 p.m.
It's imperative to find an efficient method for capturing, preserving and sharing operational knowledge. These utilities are using innovative techniques to secure their most valuable asset: knowledge.
- Knowledge You Need to Transfer
Rolfe Porter, Assistant Commissioner, Cleveland Division of Water
Cleveland Division of Water (CWD) has been working on knowledge capture, knowledge organization, and imparting knowledge to employees as part of its Asset Management initiative for a number of years. This paper discusses CWD's experiences and lessons learned in the knowledge capture and transfer process. General knowledge terminology and two case studies will be presented: one involved an electronic Operation and Maintenance Manual, the other included video capture, and information cataloging procedures. These techniques have helped CWD to achieve operational optimization.
- mIToolbox: Use of WIKI Software to Address the Knowledge Management Challenge
Cheryl Davis, Workforce Development Initiative Manager, San Francisco Public Utilities Commission
When the water enterprise of the San Francisco Public Utilities Commission initiated its Workforce Development Initiative in 2007, the first step was to conduct a Workforce Development Needs Assessment with Water Enterprise managers. Although different parts of the organization varied in their perceived vulnerability to Baby Boomer retirements, one problem that afflicted every part of the organization was inadequate knowledge management. SFPUC selected wiki software as a tool for addressing this problem.
- Knowledge Transfer Through Video
Sergio Escalante, Manager Maintenance Engineering, Metropolitan Water District of Southern California, and Shane Chapman, Assistant Group Manager Water System Operations, Metropolitan Water District of Southern California
Aging equipment, lost skills through retirements, and documenting key operations present unique challenges to water utilities. Over the past several years, documentation through the use of video has proven to be a successful tool in addressing such issues. Metropolitan Water's knowledge capture efforts have documented unique activities important to meeting the future water demands of Southern Californians. But an effective knowledge capture process is more than simply collecting videos. Metropolitan Water will discuss its experiences and how it's been able to optimize processes by collecting and sharing specialized knowledge and experience.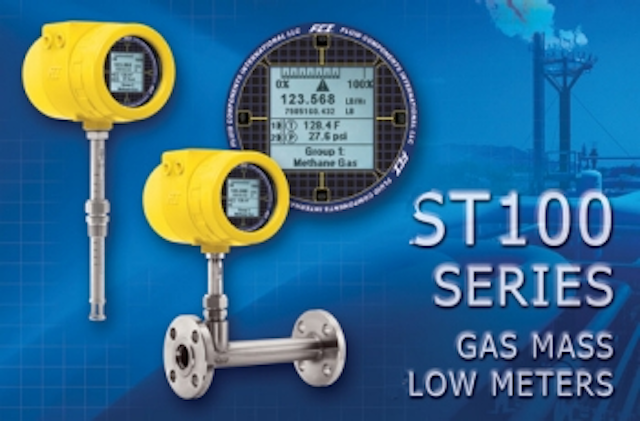 Energy Management for Water
Wednesday, Feb. 2, 9:30 a.m.
Water utilities are tasked with operating as efficiently as possible, and with energy costs increasing, consumption is a top concern. This session will cover strategies for improving energy management in water and wastewater facilities.
- Energy Management in Water and Wastewater Facilities Optimizes Generation Requirements
Lee Ferrell, Energy and Process Consultant, Schneider Electric
Events concerning electrical energy production over the last decade should prompt water and wastewater utilities to evaluate and consider all available and potential energy management opportunities. In fact, EPA has estimated that 3% of the power generated in the U.S. is for water and wastewater treatment. Understanding energy usage in conjunction with legislative, power industry and water and wastewater treatment drivers are major factors in energy management. Power industry drivers such as energy rate applications as well as water and wastewater drivers like greenhouse gas emission reduction will be discussed.
- Automated Demand Response Opportunities in Municipal Wastewater Treatment Facilities: California Case Study
Alex Lekov, Program Manager, Lawrence Berkeley National Laboratory; Aimee McKane, Program Manager, Lawrence Berkeley National Laboratory; and Mary Ann Piette, Staff Scientist, Lawrence Berkeley National Laboratory
This case study of the San Luis Rey Wastewater Treatment Plant in Oceanside, CA, enhances the understanding of open automated demand response opportunities in municipal wastewater treatment facilities. Demand response strategies can target key energy-intensive equipment, such as pumps and centrifuges, for load reductions. This presentation will examine the control scheme and analyze the potential for open automated demand response in this facility, and will also describe the potential limitations for demand response in municipal wastewater treatment facilities.
- Smart Grid Operational and Field Technology Opportunities for Water Utilities
Christopher Stern, Director, Strategy and Development, Trimble Utilities
Water utilities have significant opportunities to learn and benefit from the smart grid technologies and processes being deployed by electric utilities worldwide to improve field operations and services. Although the adoption of these systems at water utilities may lag their electric counterparts, the 'Water Smart Grid' concepts, goals, and ultimate benefits have direct alignment. This presentation will outline these technologies and business processes for water utilities, with a specific focus on operational and field solutions required for deploying and managing an intelligent network. Case studies and topics will include business drivers, transformation stages, and key technologies and trends in AMI and smart meter deployment, customer and water incident management, field dispatch and mobile workforce management, GIS and asset management, and AVL.
Advanced Water Metering
Wednesday, Feb. 2, 2:30 p.m.
Water utilities are continually discovering and maximizing the benefits of advanced metering to improve water management and consumer relations. This session will discuss these benefits and provide installation examples.
- Lights, Camera, Smart Grid: The Modern Meter Premiere
Theresa Kaczmarek, Manager Customer Service Operation, Burbank Water & Power; Lee Melville, Project Engineer, Enspiria Solutions, a Black & Veatch Company
Burbank Water & Power has recently embarked upon a range of projects including both electric and water AMI systems. A wireless mesh has been deployed to support the AMI communications infrastructure as well as other smart grid requirements such as demand response and distribution automation. This presentation will focus on the variety of techniques employed to ensure that the AMI and MDM systems operated as intended, providing confidence to BWP that they were ready for a production environment.
- Metropolitan Water District of Southern California's Automatic Meter Reading System
David Henry, Sr. Program Manager, Metropolitan Water District of Southern California; Frank He, Project Manager, Metropolitan Water District of Southern California
Metropolitan Water District of Southern California has recently completed a replacement and significant functionality upgrade of its distribution system AMR platform, which was at end-of-life and had become difficult to maintain. In response to this, a replacement AMR system has been successfully commissioned. Ultimately it supports billing, operations and control, maintenance, planning, and MWD's Member Agencies. This presentation will discuss the system drivers and requirements, functionality, integration characteristics, project execution, technology issues, system deployment, and lessons learned.
- Implementing a Water and Electric AMI System
Glenn Steiger, General Manager/CEO, Glendale Water and Power; Ron Chebra, Vice President, AMI Business Unit, KEMA
Deploying an electric AMI system is a challenge but combining this with a water AMI system is even more complicated. For Glendale Water and Power, serving the common interests of these organizational departments, from presenting the business case through selecting a vendor, required tight business and operational coordination. This presentation will discuss the challenges and how they were overcome.
- Demand Response: Both Sides of the Meter
Thursday, Feb. 3, 10:00 a.m.
Critical peak pricing (CPP) has arrived in California. Electric utilities are offering demand response programs that can help water utilities reduce energy costs and lessen strain on the grid. Water utilities can use the same principles to manage the peak water demand of their customers. This panel of electric and water utilities will examine demand response principles, as well as implementation, execution, risks, regulatory environments and best practices of demand response programs. Benefits to water utilities and consumers will be discussed.
Panel Moderator: Thomas Neary, President, OpCon Technologies Inc.
Panelists: Larry Dees, Director of Operations, Moulton Niguel Water District; Patrick Hayes, Principal Civil Engineer, Glendale Water & Power; Lawrence Oliva, Director, Tariff Programs and Services, Southern California Edison
Water Breakfast Roundtable
Wednesday, Feb. 2, 2011, 7:30 a.m. - 9:00 a.m.
In addition to the conference offerings, DistribuTECH will also offer an opportunity for water professionals to gather at an informal Breakfast Roundtable to discuss current water industry trends beyond just AMR, such as privatization, innovative project financing, and possible future consolidation. What is the future of the water industry? How will small/rural water utilities representing the bulk of the America's 60,000 water systems deal with escalating regulation, tightening water standards, and growing reliance on new technologies?
Water Networking Reception
Tuesday, Feb. 2, 4:00 p.m. - 5:00 p.m.
This year, for the first time at DistribuTECH, a special Water Reception will be hosted by WaterWorld magazine. Water professionals are invited to come network and connect in a relaxed atmosphere. Open to all attendees affiliated with the water industry.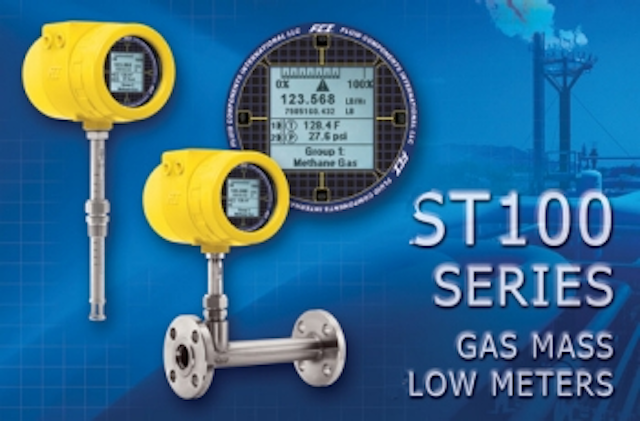 Exhibition
This year on the DistribuTECH show floor, more than 300 exhibitors will be represented, many of which offer products and services specifically for the water industry. Products of particular relevance to water include: meters and metering systems; AMR and related equipment and technologies; customer information systems, including hardware and software; SCADA systems monitoring and control; pump and motor control and monitoring; flow, level and pressure monitoring; security systems; and GIS mapping systems, hardware and software. For a list of water-related exhibitors, see the DistribuTECH product showcase.
If your water utility is looking for ways to improve operations and increase efficiency through technology, DistribuTECH 2011 is an event you don't want to miss. For more information or to register, visit www.DistribuTECH-Water.com.
More WaterWorld Current Issue Articles
More WaterWorld Archives Issue Articles