Energy Audit Helps Utility Identify Cost Saving Options
In the U.S., water and wastewater treatment consumes three to four percent of all the energy on the grid.
Jun 1st, 2010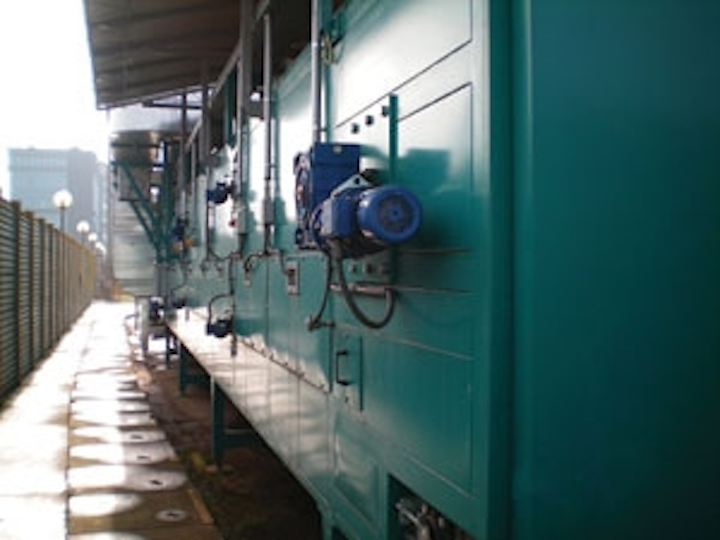 By Lee E. Ferrell
In the U.S., water and wastewater treatment consumes three to four percent of all the energy on the grid. And demand for energy continues to increase faster than new resources can be found. This is why it is important to investigate energy efficiency solutions now – which is exactly what the Ocean County Utilities Authority (OCUA) did when it applied for, and won, a free energy audit from the Schneider Electric Water Wastewater Competency Center (WWCC).
The OCUA in Bayville, NJ, is a regional wastewater reclamation system comprised of three treatment facilities including the Central Water Pollution Control Facility (CWPCF); Northern Water Pollution Control Facility (NWPCF); and the Southern Water Pollution Control Facility (SWPCF), that provides water treatment and sewer services to the surrounding community. The facilities have a combined capacity of more than 80 million gallons per day as well as progressive energy savings initiatives.
According to Neil O'Regan, electrical and instrumentation engineer at the Bayville facility, this isn't the first time OCUA has contracted out energy studies in certain areas of its operations.
"We know that an energy study, along with a properly implemented energy action plan, can help save quite a bit on energy costs, as well as improve operational efficiencies in other areas."
However, this is the first time OCUA has participated in an energy audit of its entire facility.
A team of WWCC power consultants examined various energy-savings opportunities at OCUA's three facilities including production process scheduling, pump system optimization, variable frequency drives, peak shaving/load shedding, renewable fuel sources, lighting controls and other operations considerations.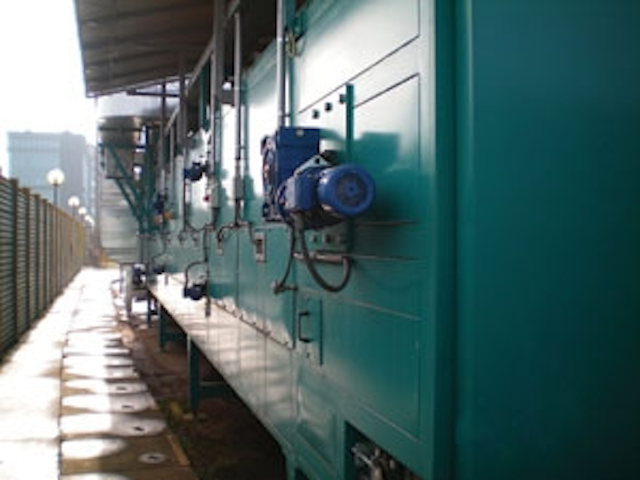 Energy Audit Details
The purpose of an energy audit is to establish a baseline for energy usage – the first step in creating an Energy Action Plan. Not only is it a tool for identifying methods to improve energy efficiency, but it will help OCUA to increase their system reliability. To successfully conduct an energy audit, it is important to use proper guidelines to determine the energy and utility consumption of the plant.
Key steps to an energy audit:
Kick-off meeting
Electric utility bill and rate schedule
Federal, state and local financial opportunities
Collection of plant data
Conduct field investigation
Develop energy conservation measures and implementation strategies
Monitoring and follow up
Kick Off-Meeting
The first step in the energy audit process was for members of the WWCC power team and select OCUA personnel to get together for a kick-off meeting. The meeting started with an in-depth discussion of the objectives and facility expectations. OCUA had received two previous energy audits before the contest, but they only focused on pieces of the operation, never the entire facility, so it was important to discuss what OCUA hoped to gain from this audit. The session also included discussions surrounding the development of goals and deliverables, measurements for success and what process areas would be included and excluded. Lines of communication and contact lists were established in addition to a schedule and any project milestones.

Electric Utility Bill and Rate Schedule
The Schneider Electric team evaluated OCUA's utility rate schedule, including the time of use rates, demand charges, power factor charges and possible incentive or rebate opportunities. Savings estimates will eventually be calculated based on the results of this historical billing analysis.
Federal, State and Local Financial Opportunities
The next step in the energy audit process was to review the federal, state and local energy conservation measures (ECMs) requirements. The ECMs were identified during this step and from ideas obtained in interviews with OCUA's staff. This process includes evaluating all grants and loans as well as evaluating alternative energy options.
Plant Data
OCUA plant data collection was based on a two year average and yearly plant flows. This included reviewing two year influent and effluent characteristics, historical energy consumption, historical natural gas consumption, sludge handling and hauling costs and landfill costs. In addition to going over OCUA's previous audit reports, a good deal of time was spent reviewing plant design details including specifications and drawings, the overall plant design and all process descriptions.
Field Investigation
The fifth step in the energy audit process was for the WWCC power team to conduct a field investigation. It started with the development of equipment inventory and energy usage at OCUA's facilities. This meant determining equipment names, nameplate data, yearly hours of operation, equipment head and capacity, field measured power and outputs as well as kW per year. After all the information had been gathered, a detailed discussion of plant process operations took place, including specific conversations about the effects of energy conservation measures on operations, a list of plant personnel ECMs and energy conservation ideas. These discussions provided the energy audit team with the information needed to move onto the next step.
ECMs and Implementation Strategies
Based on the information gathered so far, the next step was to develop and prioritize ECMs by feasibility while taking the following items into consideration:
Capitol and operating costs
Energy and electric demand savings
Effect on plant processes
Effect on plant effluent quality
Return on investment
Effect on plant labor
Effect on chemical costs
Complexity
Availability of funding
Risk
This process helped to formulate implementation strategies and migrate to the final step in the energy audit process.
Monitor and Follow Up
The final step in the energy audit process consisted of monitoring OCUA's site conditions, reviewing site parameters, kW and kWh usage, flow, pump and process efficiency as well as changing conditions. Once established, metrics were reviewed and a follow-up meeting was held to share this information with the OCUA team.
Benefits
By the end of the energy audit process, OCUA was presented with a comprehensive evaluation of its entire facility and the information needed to build an Energy Action Plan (EAP).
"Not only did the energy audit provide honest results, but it assisted our team in evaluating the overall value of energy management solutions," said O'Regan. "It allowed the entire team to understand the benefits of the audit which helped us prioritize solution implementation and ultimately connect our energy management investments into our bottom line."
Energy Action Plan
After the energy audit, the Schneider Electric Water Wastewater Competency Center provided the OCUA with an EAP – a technical overview of the energy management projects available to lower plant utility costs, reduce maintenance costs, extend equipment life, and improve productivity.
Project Recommendations in the EAP include:
Cogeneration system energy and cost savings – control implementation of the cogeneration units to allow for utilization of previously exhausted methane contained in digester-produced gas
Credit for renewable fuel use – use the Renewable Energy Credit market, available tax credits and clean energy programs in New Jersey and at the federal level to receive financial reimbursement for using renewable energy for electricity generation
Influent pump optimization savings – use of the more efficient influent pumps when possible
Dissolved oxygen control for demand response – over-aerating the aeration basins prior to peak demand periods to decrease the overall demand
Natural gas-fired generation for demand response – using all available digester gas in the cogeneration units, and in addition, using natural gas for additional generation to provide demand side response
After the energy audit was complete, and the Energy Action Plan was compiled, Schneider Electric was able to identify 17 percent electric cost savings, seven percent fuel cost savings and 14 percent total cost savings opportunities for the Ocean County Utilities Authority wastewater treatment plant. WW
---
About the Author:
Lee E. Ferrell is a board certified environmental engineer, a registered professional engineer in the state of South Carolina and a water and wastewater energy and process consultant for Schneider Electric. Ferrell has more than 18 years of industry experience and currently serves as the Vice Chairman for the AWWA Energy Management Committee. He received a Bachelor of Science degree in electrical engineering and a Masters degree in environmental engineering from Clemson University, Clemson, S.C.
More WaterWorld Current Issue Articles
More WaterWorld Archives Issue Articles