Utilities Minimize Carbon Footprint through Reduced Energy Consumption
Long viewed as a financial burden, power consumption at water and wastewater treatment plants is now considered a major environmental burden as well.
Jan 1st, 2010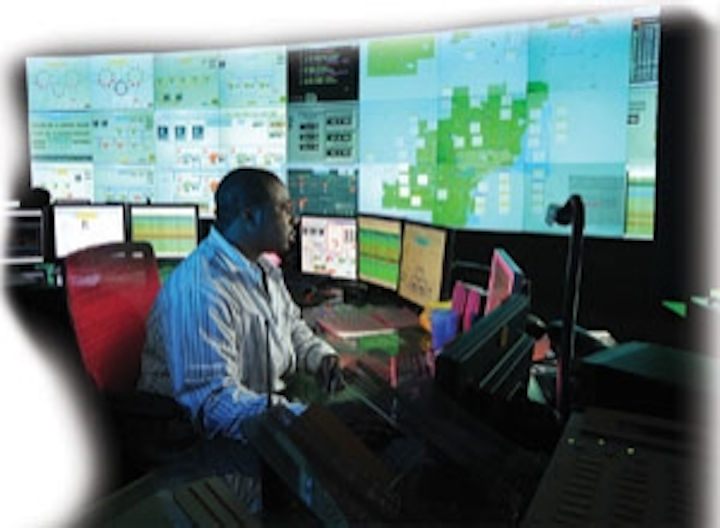 By Eric Risch
Long viewed as a financial burden, power consumption at water and wastewater treatment plants is now considered a major environmental burden as well. Energy costs are the second largest expense for treatment facilities – 11 percent for water utilities, 28 percent for wastewater utilities. Reducing power consumption is one way utilities are generating savings and minimizing their carbon footprint.
Predating the current "green" movement, utility operators have documented energy reductions at facilities for decades. In 1974, electricity costs at the 0.378 mgd Montgomery County (Texas) Municipal Utility District 48 wastewater treatment plant (WWTP) were trimmed $6,000 a month after soft-start contactors and timers for the blowers were installed.
Beginning in 1985, Jackson, Mississippi's 46 mgd Savanna WWTP aeration system was retrofitted from coarse bubble to fine bubble, reducing energy costs by 30 percent.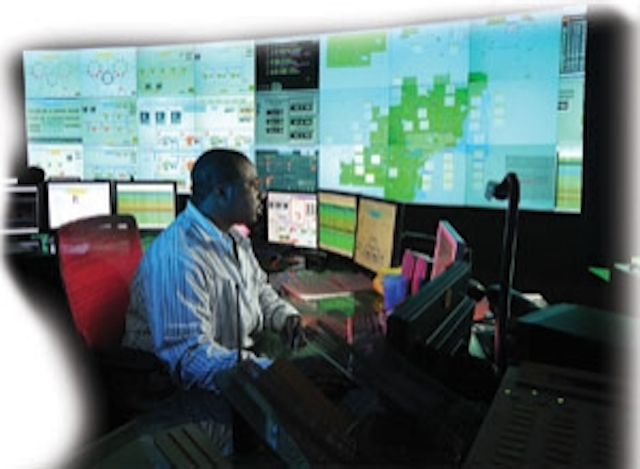 A pilot program was recently undertaken by a private utility operator – Severn Trent Services – to reduce its carbon footprint by reducing greenhouse gas emissions through positive reductions in energy usage. Having identified baseline energy usage at facilities it operates over the course of a year (April 2007 – March 2008), additional areas of energy reduction were to be identified through process/plant optimization at major (flow >1 mgd) WWTPs. Targeting five facilities geographically dispersed across the United States, Severn Trent Services rolled out its Site Energy Management Program (SEMP) in April 2008.
To ensure the quality and reliability of the treatment process, the formal SEMP:
Evaluates site consumption
Challenges current practices
Identifies opportunities for energy reduction
Produces priority actions for increasing energy efficiency
Beginning in 2007, baseline energy usage was measured and process/plant optimization models were developed by the company's Technical Services Group, with additional opportunities being identified by on-site personnel. Then, an energy analysis model was developed to determine optimal operating parameters for each facility, ensuring other process variables (sludge production, chemical use) were not adversely impacted.
Baseline energy usage for the year (April 2007 – March 2008) at the five selected facilities was measured in kilowatt hours (kWh) per million gallons (MG) treated: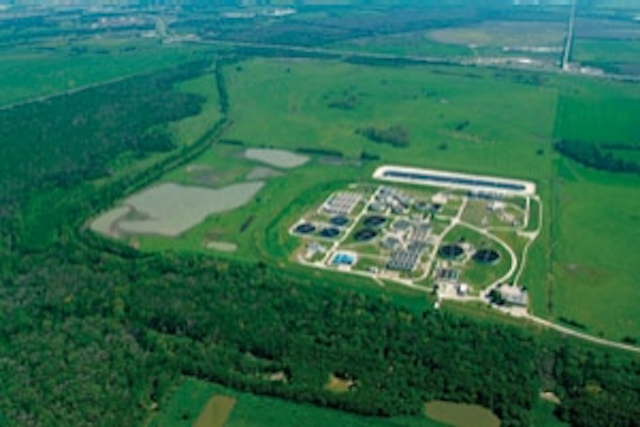 In Chandler, AZ, the air diffusion system was replaced with more membrane diffusers which provided air more efficiently.
The first priority was protecting drinking water and recreational bodies of water, and ensuring permit limits were not jeopardized by any power reduction efforts. In preparing for SEMP, the following issues were considered:
Collection of power baselines for all processes and equipment
Plant process data
Historical treatment effectiveness
Fuel usage
Sludge handling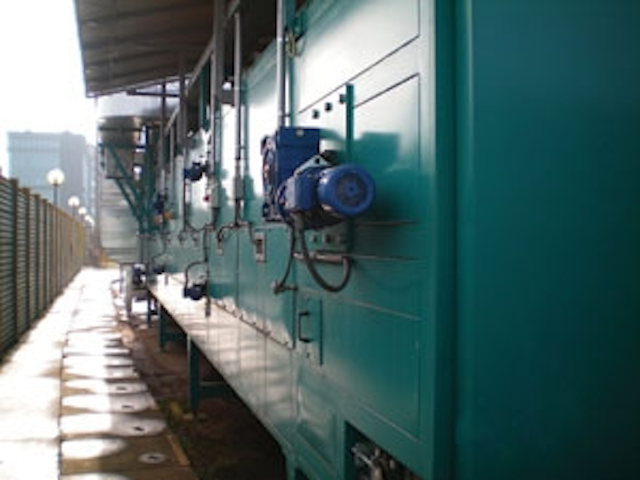 Genoa, MI, saw a 21 percent energy reduction. Its project included improved use of the its SBRs, upgrading the facility's HVAC system and continuous process improvement.
Over the course of the next year (April 2008 – March 2009), each facility was assessed, with key areas for process optimization identified

Chandler, Arizona
At the 10 mgd Chandler-Ocotillo water reclamation facility motors and starters were identified as an issue and were replaced with new energy efficient models. In addition, an operational scheme was developed to manage energy consumption (doing so primarily during off-peak demand periods). The air diffusion system was also replaced with more membrane diffusers which provided air more efficiently.
Chickasha, Oklahoma
The 4.5 mgd Chickasha wastewater treatment plant processes 175 dry tons of sludge per year. The facility's sludge pasteurization system was identified as a key contributor to excessive energy consumption. Requiring 600 amps of 480V electricity, improved controls were put in place for operation of the system in conjunction with the reduced usage of high horsepower blowers.
Genoa, Michigan
Genoa Oceola Sewer and Water Authority's 1.2 mgd oxidation ditch wastewater treatment facility includes a 0.75 Sequencing Batch Reactor (SBR) process. The energy management program led to improved utilization of the SBRs, upgrading the facility's HVAC system and process improvements.
Lehigh Acres, Florida
The 2.475 mgd tertiary wastewater treatment plant uses four treatment units. Project staff determined two of the four could be taken offline without affecting effluent quality. Improved process control also allowed for the use of low horsepower blowers.
Newbern, Tennessee
Composed of two 1.2 mgd oxidation ditch treatment plants, Newbern's wastewater treatment facility has several industrial contributors, resulting in two separate treatment processes. By optimizing the overall process, a reduction in aeration and decreased levels in the oxidation ditch lowered amperage pull on motors.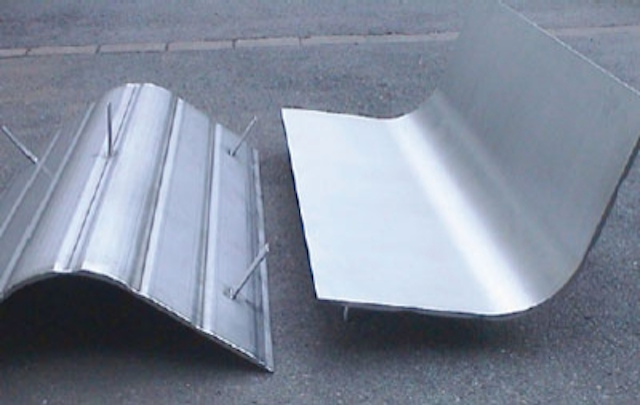 Following process/plant optimization at each facility, successful energy reductions were realized at all five when year-over-year energy usage (kilowatt hours/million gallons) was compared:
Even with flows at each facility increasing over the baseline year, power consumption was reduced, averaging a 15 percent reduction in kilowatt hours per million gallons treated.
As a result of the Site Energy Management Plans, energy reductions at the five facilities saved more than 806 tons of CO2 – equivalent to CO2 emissions from 83,012 gallons of gasoline consumed or the annual greenhouse gas emissions from 134 passenger vehicles. (Based on EPA's Greenhouse Gas Equivalencies Calculator: www.epa.gov/cleanenergy/energy-resources/calculator.html)
Severn Trent develops a site energy management plan as part of the transition process when it begins a new facility operations contract. Operating more than 415 water and wastewater facilities, the company plans to implement its SEMP at additional existing facilities this year, with the goal of further reducing greenhouse gases. WW
---
About the Author:
Eric Risch is a Marketing Manager with Severn Trent Services. He is responsible for marketing the company's North American Operating Services, which encompasses municipal and industrial water and wastewater operations and maintenance, community and district management services and utility district management. He can be reached at erisch@severntrentservices.com.