Essential Efficient Solid/Liquid Separation
ANDRITZ Separation is the world's leading separation specialist with the broadest technology portfolio and more than 2,000 specialists in 40 countries.
Mar 1st, 2016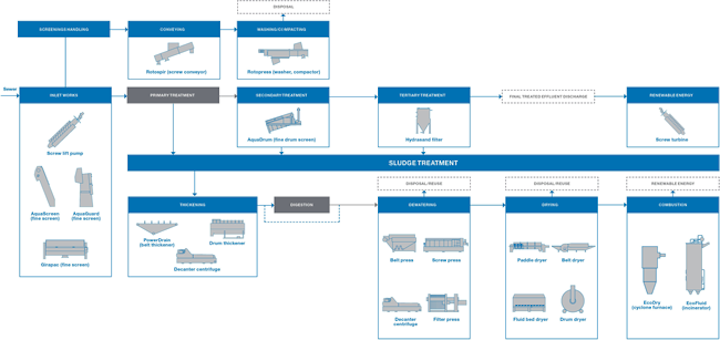 ANDRITZ Separation is the world's leading separation specialist with the broadest technology portfolio and more than 2,000 specialists in 40 countries. For more than 150 years we have been a driving force in the evolution of separation solutions and services for industries ranging from environment to food, chemicals and mining & minerals.
As the OEM for many of the world's leading brands, we have the solutions and services to transform your business to meet tomorrow's changing demands - wherever you are and whatever your separation challenge.
Sustainable Solutions
Tight municipal budgets. Water shortages. A need for renewable energy. Today, there is simply no room for waste. Getting the most efficient solid/liquid separation is essential not just to profitability but ensuring sustainable growth.
Based on its process expertise on environment market, ANDRITZ Separation provides approx. 500 new references a year, including complete system solutions with full safety and automation systems from our own in-house portfolio. Apart from providing extensive know-how and highest quality, international technology Group ANDRITZ also has the resources to be around for many lifecycles to come. We are one of the few suppliers in the world to combine dewatering (four technologies), thickening (three technologies), and drying (four technologies) as well as screening and ancillaries.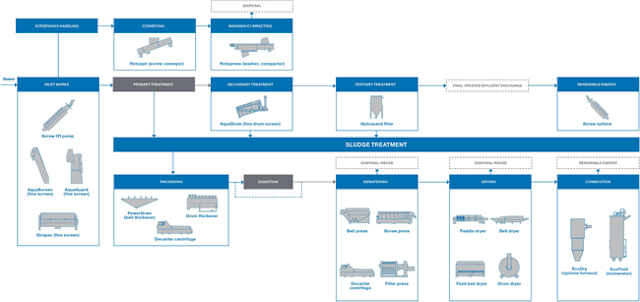 Where ANDRITZ SEPARATION fits in your process?
150 Years of OEM Experience
With an installed global base of more than 55,000 solid/liquid separation solutions and systems, you can imagine that ANDRITZ Separation takes service seriously. Wherever these customers are located, ANDRITZ Separation works very closely with them to maximise uptime and boost efficiency.
Some customers know ANDRITZ Separation as the people with ANDRITZ Separation on their overalls. Others have come to understand that ANDRITZ Separation is the OEM behind former brand names like Netzsch Filtration, 3Sys Technologies, Bird, KHD Humboldt Wedag, Rittershaus & Blecher, Guinard, Lenser, KMPT, Escher Wyss, Royal GMF Gouda, Frautech, and Sprout Bauer, companies who all have been acquired by ANDRITZ. But frankly, ANDRITZ Separation is capable of servicing and supplying spare parts for nearly all brands of solid/liquid separation equipment on the market.
ANDRITZ Separation's service philosophy is simple: One phone call, one contact person, one dedicated team that speaks its customers' language and knows their equipment and process. This is not an empty promise. It is backed by a network of 550 service specialists for solid/liquid separation equipment and systems as well as service centers all around the world.
A True Full-service Provider
Whether customers need spare parts, rentals, local service, repairs, upgrades, or modernisation of equipment, ANDRITZ Separation is a true full-service provider. From initial consulting through to service agreements, plant optimization, automation, and training programs, ANDRITZ Separation is always looking for ways to minimise downtime and increase predictability in operations while raising the overall production efficiency.
What's your biggest separation challenge? Ask your separation specialist!
More Water & WasteWater International Current Issue Articles
More Water & WasteWater International Archives Issue Articles