Dow infographic illustrates importance of water in power industry
An infographic from Dow Water helps demonstrate how water provides power to perform daily tasks across all walks of life.
Sep 10th, 2013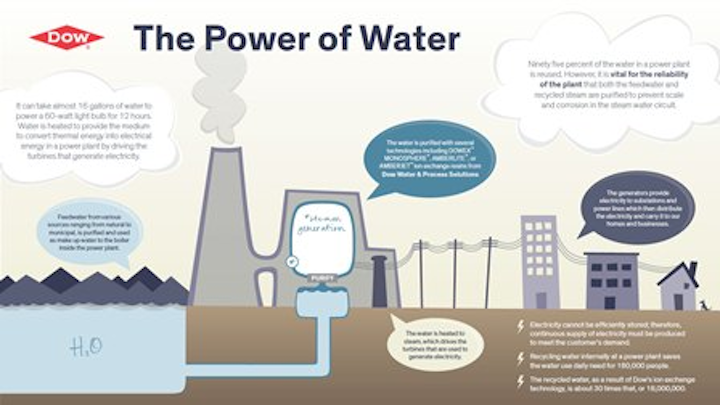 Sept. 10, 2013 -- Water is the lifeblood of the electrical generation industry, as it plays an integral role in converting heat energy into electrical energy, driving the turbines that run electric generators. Likewise, the quality of this water is of paramount importance to ensure efficient and reliable operation of power plant equipment and to protect these critical and expensive assets.
An infographic (located here) from Dow Water & Process Solutions helps visually demonstrate how water provides us with the power to perform daily tasks and complete important duties across all walks of life.

For more information about water use and power generation, visit the Dow World Water Week 2013 digital plant or DowWaterandProcess.com.