AZ water treatment plant recognized for advanced filtration technology
An Ak-Chin Indian Community's surface water treatment plant received the 2013 Water Project of the Year Award by AZ Water Association.

Jul 19th, 2013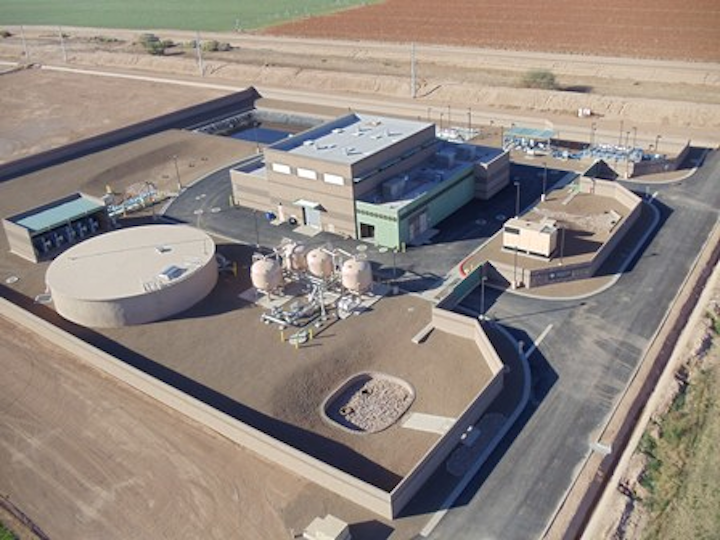 TREVOSE, PA, July 19, 2013 -- The AZ Water Association recently honored a surface water treatment plant in the Ak-Chin Indian Community, located in the Santa Cruz Valley of Southern Arizona, with the 2013 Water Project of the Year Award while using GE's (NYSE: GE) ZeeWeed* 500 advanced filtration technology.

The new plant, commissioned in 2012, is the first surface water treatment utility for the community, located 50 miles south of Phoenix in the northwestern part of Pinal County. The facility receives its surface water allotment of Colorado River Water supplied via the Maricopa-Stanfield canal system and the Central Arizona Project canal; this gives it a secure source of water, allowing for the population to properly plan for future growth and expansion. Additionally, the plant has a capacity of 2.25 million gallons per day and provides drinking water to community members and Harrah's Ak-Chin Casino.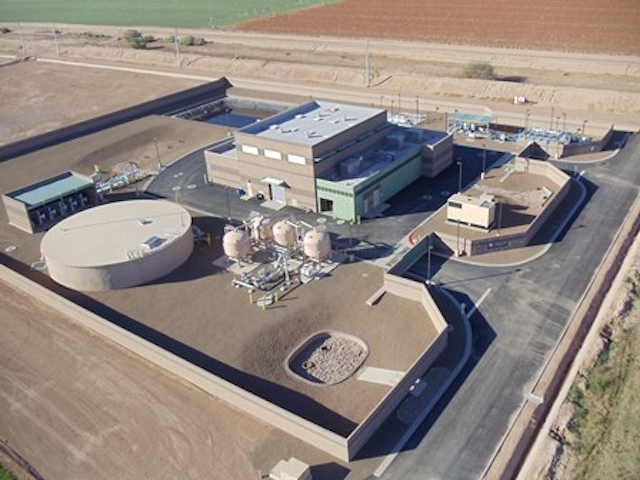 Ak-Chin Indian Community's surface water treatment plant (Credit: AK-Chin Indian Community)
GE also provided the technology for the Ak-Chin Indian Community's nearby membrane bioreactor water reclamation facility, which provides Arizona Class A+ effluent for water reuse and recharge, and also won an international and multiple state awards. Carollo Engineers in Phoenix is responsible for the award-winning design of both plants. Further, this project represents the latest successful partnering effort between GE and Carollo Engineers in Arizona.
GE ZeeWeed 500 technology is an advanced filtration technology that separates particles, bacteria and viruses from water or wastewater. It can handle high peaks of solids and turbidity, combined with the high-efficient process and low energy and chemicals usage, making it ideal for treating deteriorated or high-variation raw water sources and producing high and stable drinking quality water.
Ultrafiltration uses a semipermeable membrane barrier to reject suspended solids, bacteria, viruses, endotoxins and other pathogens in water to produce treated water known as permeate with very high purity and low silt density. It serves as a pretreatment for surface water, seawater and biologically treated municipal effluent before reverse osmosis and other membrane water treatment systems. Ultrafiltration also is used in industry to separate suspended solids from solution. GE's ZeeWeed ultrafiltration membranes offer an unmatched combination of ultrafiltration performance, energy efficiency, durability, fast installation, ease of operation and reliability.
About the AZ Water Association
The AZ Water Association is a 501(c)(3) nonprofit educational organization founded in 1928 with a membership of 2,700 water/wastewater professionals dedicated to preserving and enhancing Arizona's water environment. Although AZ Water is an independent organization, it also serves as the Arizona section of the American Water Works Association and the Arizona member association of the Water Environment Federation.
About GE

GE (NYSE: GE) works on things that matter. The best people and the best technologies taking on the toughest challenges. Finding solutions in energy, health and home, transportation and finance. Building, powering, moving and curing the world. Not just imagining. Doing. GE works. For more information, visit the company's website at www.ge.com.

About GE Power & Water

GE Power & Water provides customers with a broad array of power generation, energy delivery and water process technologies to solve their challenges locally. Power & Water works in all areas of the energy industry including renewable resources such as wind and solar, biogas and alternative fuels; and coal, oil, natural gas and nuclear energy. The business also develops advanced technologies to help solve the world's most complex challenges related to water availability and quality. Power & Water's six business units include Distributed Power, Nuclear Energy, Power Generation Services, Renewable Energy, Thermal Products and Water & Process Technologies. Headquartered in Schenectady, N.Y., Power & Water is GE's largest industrial business.
###