Ohio city anaerobic digestion upgrade to harness wastewater for renewable energy
An anaerobic digestion facility expansion at an Ohio WWTP will help domestic sewage generate roughly 12,192 mwh of electricity in 2014.

Jan 20th, 2014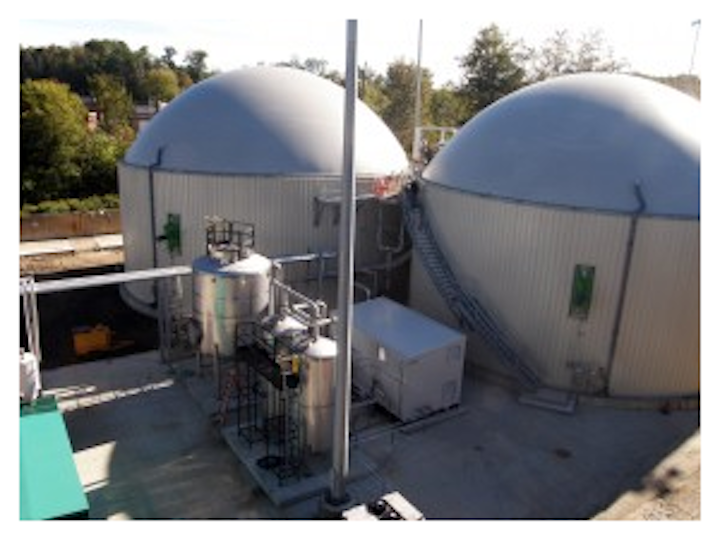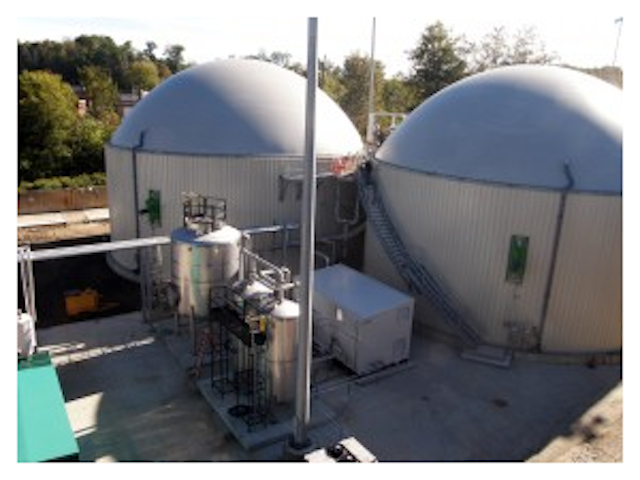 Expansion of the anaerobic digestion facility will use 100 percent of Akron's wastewater for renewable energy. (Photo credit: BIOFerm Energy Systems)

Jan. 20, 2014 -- Due to the expansion of an anaerobic digestion facility at a wastewater treatment plant in Akron, Ohio, domestic sewage will generate roughly 12,192 megawatt hours (mwh) of electricity in 2014 -- enough green energy to provide electricity to 1,600 homes.
KB BioEnergy, owner of the anaerobic digestion plant, invested $32 million last year to expand their existing composting operation in order to more effectively extract the renewable energy stored in human biosolids. Likewise, a private-public partnership (PPP) between the city of Akron and KB BioEnergy helped make the expansion of this renewable energy facility possible.
One hundred percent of the city of Akron's biosolids will be processed anaerobically by the facility, recently dubbed the Akron Renewable Energy Facility. Anaerobic digestion (AD), the process used to the turn this waste into energy, involves heating the biosolids while bacteria break down the organic matter into methane and carbon dioxide. The resulting biogas is collected and used for heating and electricity.
Nothing is wasted at the site, and maximum profits are made through the addition of a dryer, which turns the facility's post-digester biosolids into sellable fertilizer. Aside from taking strides of sustainability through the use of human waste for renewable energy, the AD expansion at the treatment plant dramatically cuts municipal operating cost while generating additional revenue through the sale of pelletized fertilizer.
KB Bioenergy, originally KB Compost, began as a compost facility before it made the decision to capitalize on the biosolids resource through AD. The partnership was made in conjunction with Applied Technologies, PNC Bank, and Viessmann Group members BIOFermTM Energy Systems and Schmack Biogas GmbH. Of the $32-million upgrade costs, only $5 million was designated to the new AD technology. This included two additional complete mix digesters and two horizontal plug flow digesters.
According to Biogas Data, over 4,000 additional wastewater treatment facilities across the U.S. have the potential to adopt AD technology.
See the original release here.
###