The Opportunity of a Lifetime to Solve Water
Water challenges are escalating around the globe, but there are two forces that can make a powerful difference in helping the world address one of the most critical issues of our time.
Jun 1st, 2019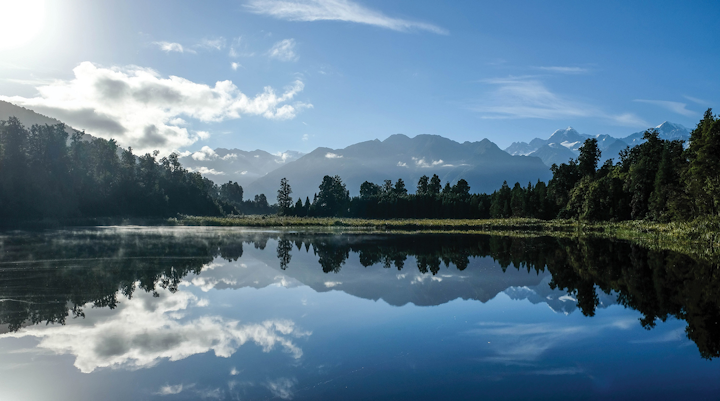 By Mark Handzel
Water challenges are escalating around the globe, but there are two forces that can make a powerful difference in helping the world address one of the most critical issues of our time.
The first is technology. Research indicates that utilities can save around $12.5 billion each year by implementing digital solutions that reduce operational inefficiencies and optimize capital expenditures. As more utilities embrace smart water, they will be able to shift resources to data-driven preventative maintenance and away from far more expensive emergency interventions. This will drive quantum gains in water efficiency, productivity, and safety.
We've seen how digital technologies have transformed other industries. Now digital transformation is happening here in the water sector, and it truly is the opportunity of a lifetime.
Here's just one example. A decade ago, South Bend, Ind., was in the middle of a combined sewer overflow crisis, with 1 to 2 billion gallons of sewer-polluted water being dumped into the St. Joseph River every year. The city was facing an $860 million Long Term Control Plan that would have meant a $10,000 burden per citizen. But city officials decided to think differently and instead implemented an innovative, real-time decision support system that brought data into a visualization dashboard, allowing the city to identify potential issues at a glance and replay historical storm events.
This data-fueled solution has enabled dramatic improvements in the resiliency of the sewer system. Overflow volumes have been reduced by more than 70 percent, or 1 billion gallons a year. E. coli contribution to the river is down more than 50 percent, improving the water quality. And most critically, the cost to achieve the city's environmental quality objectives has been reduced by $500 million, making the work more equitable and less burdensome on the taxpayer.
The second powerful force that can help drive change is the public. In order to reach broader audiences more effectively, the water sector can reframe the conversation and make water an issue that's more accessible and relevant. Instead of talking about fixing infrastructure, let's talk about water affordability, scarcity, and resilience (particularly as more communities struggle with an increase in severe weather patterns).
For example, we know that the lowest 20 percent of earners pay almost one-fifth of their monthly household income for water, and as many as 15 million Americans face water shutoffs in a year. We know that non-revenue water costs the global economy $14 billion a year. And we know there is an immediate and direct link between these storylines. By making more people aware of these facts, we can build support to address the problem.
The water sector can also make a difference by talking more about what we are doing to advance sustainability because, although we are aware that our sector is working every day to promote water security and has much to add to the global conversation about sustainability, many others aren't.
Every day, we see stories of how water issues are impacting communities around the world, causing significant challenges to society, our environment and the global economy. But with the power of new technology and public engagement, the water sector can lead change and help create a more water-­secure and sustainable world. Water challenges may be escalating, but so are the opportunities to solve them. WW
About the Author: Mark Handzel is vice president of product regulatory and public affairs at Xylem Inc. and a member of the Water and Wastewater Equipment Manufacturers Association (WWEMA) Board of Directors. For more information about WWEMA, visit www.wwema.org. Interested in becoming a WWEMA member? Contact WWEMA Executive Director Vanessa Leiby at vanessa@wwema.org.