Potable Water Management 4.0
Jul 1st, 2019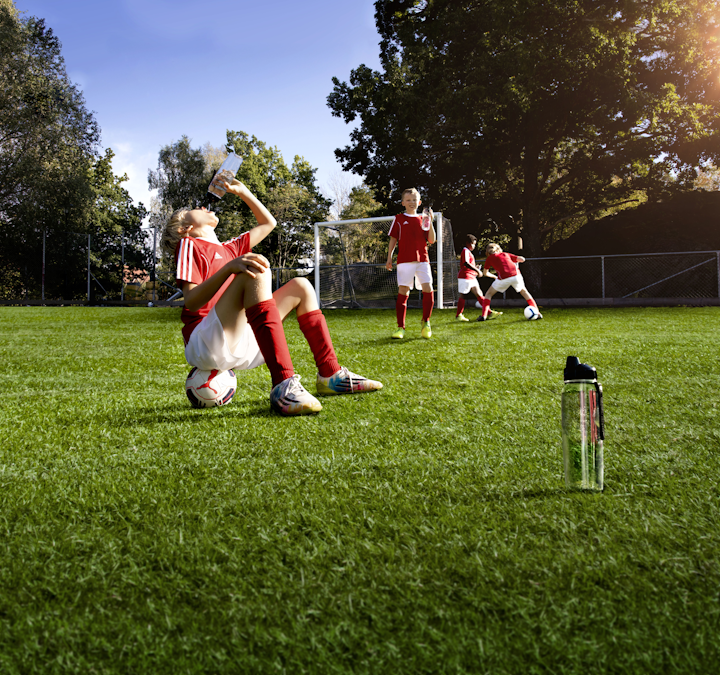 Cities around the world already rely on ANDRITZ to safely and affordably secure a drinking water supply for a wide variety of urban needs. By applying the industry's most rewarded and efficient technologies a dependable potable water supply is guaranteed.
EVERY ENVIRONMENTAL CHALLENGE IS A NEW OPPORTUNITY
As populations and energy demands rise, the need for efficient water processing, wastewater treatment, and sludge treatment continues to pose significant challenges. Environmental regulations constantly place new pressures, while conservation of energy and resources is always a top priority.
STATE-OF-THE-ART SYSTEMS AND EXPERTISE
Remotely monitored and unattended, automated plants nowadays are and must be considered as integrated part of sustainable water management 4.0 technologies enabling energy-efficient seawater intake and desalination with significantly increased capture rates and reduced sludge volumes. Thanks to today's state-of-the-art technologies, potable water and desalination plants are able to achieve levels of safety and efficiency that were previously unimaginable. As a leading supplier of water and wastewater treatment systems with many decades of experience and highly recognized reference and show cases of the world's largest plants, ANDRITZ has been and still is a key partner in enabling this progress sustainably.
SECURING A SAFE, AFFORDABLE WATER SUPPLY FOR FUTURE GENERATIONS
Thanks to an ANDRITZ C-Press, the Gothard reservoir in the Czech Republic is able to treat more than 2,500 cubic meters of potable water per day, with minimal sludge production, low maintenance, and full remote monitoring offsite in nearby Jicin. For the local population this means better, more reliable, and more cost-efficient drinking water for generations to come.
ANDRITZ C-Press for efficient sludge dewatering
On the other side of the world the Olympic city Atlanta, Georgia, relies on three ANDRITZ Double Suction Submersible Motor-Pump units with discharge piping and variable speed drives realizing an output of 1,65 Megawatt in order to contribute to the future supply of hundreds of thousands of people with fresh drinking water for future generations. The pumps are part of the large-scale Bellwood quarry project which is going to become one of the biggest reservoirs in the USA, storing some 2.5 billion US gallons of water (9.5 billion liters) reliably supplying the city of Atlanta with drinking water for the next 100 years. In addition the high-tech pumps help to increase the emergency raw water reserve from just three days to 30 days.
A LIFETIME OF LOWER OPERATING COSTS
Our flexible packages covering seawater intake, pumping, screening, and dewatering help dozens of major cities worldwide to continuously safeguard their water supply with significantly lower operating costs. Some, like an innovative geothermal plant in southern France that utilizes seawater for heating and cooling, use our corrosion-resistant Aqua-Screen fine screen to protect equipment for the screen's full 20-year lifespan. Others cost-effectively transport massive quantities of seawater with the world's largest horizontal double-suction split-case pumps.
And the already unique engineered technologies are being more and more leveraged through our Industrial Internet of Things (IIoT) solutions, for which we do already have a track record of 15 years annually realizing more than 350 million Euros in savings for our clients.
COMPLETE SERVICE AND AUTOMATION SOLUTIONS FROM A SINGLE SOURCE
Also innovative service and automation solutions are part of our portfolio to guarantee full-service support for our customers. As operations change over the years, we provide the OEM upgrades, spare and wear parts, repairs, process optimization, training programs, and much more our customers need to evolve to new challenges. And thanks to our strong network of 2,000 separation specialists in 40 countries, we are always prepared to support our customers' ambitions – anywhere in the world. When it comes to process control, our Metris addIQ control systems combine all our extensive operation, troubleshooting, and start-up experience in one tailored automation solution. With the broad portfolio of scalable automation solutions, applicable for a wide range of purposes (e.g. predictive maintenance, process monitoring, troubleshooting, long-term trending, etc.), ANDRITZ is the true full-service provider helping to reduce risks, increase the availability and through this improve the ecological footprint as well as the long-term business case for our clients.