Collect Money-Saving Biogas from Anaerobic Digestion
Capture valuable biogas by covering tanks and lagoons with a GTI gas collection cover. Read More...
Aug 15th, 2017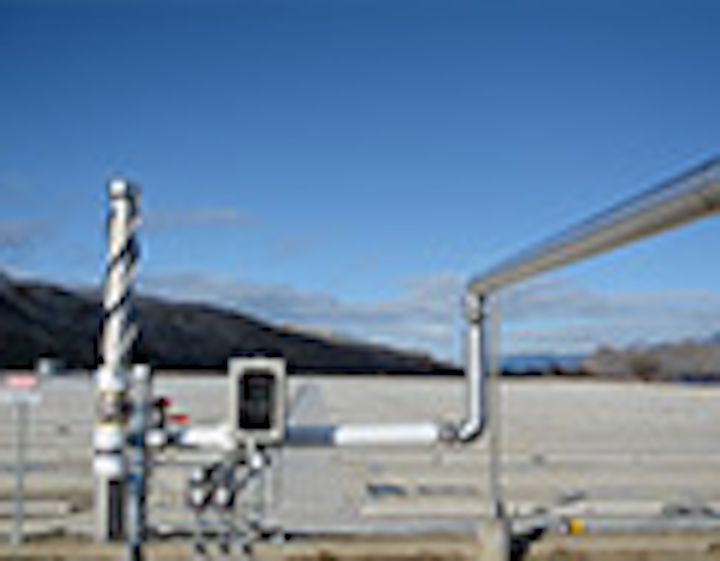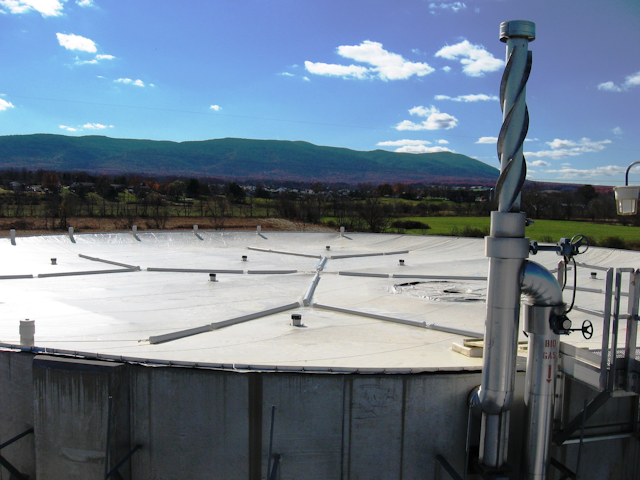 If biogas at your plant is currently disappearing into thin air, it's time to consider capturing this valuable resource with a tank or lagoon cover by Geomembrane Technologies Inc. (GTI).
Custom-designed for tanks and lagoons of all sizes, GTI's covers are gastight, containing odors and protecting biogas from contamination. In waste-to-energy projects, the collected gas is used as a renewable fuel to generate process heat or electricity, helping to offset energy costs.
GTI's gas collection covers are designed to:
Lower operating costs
Collect biogas to be converted into green energy
Control odors
Provide thermal insulation
Allow access for sampling and maintenance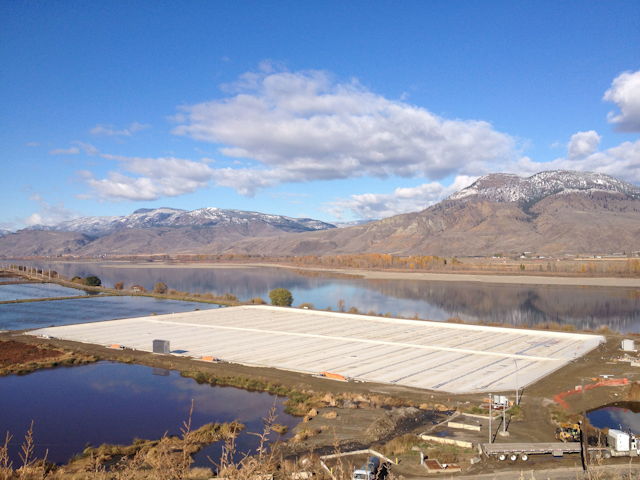 Built to withstand tough conditions, GTI's covers are fabricated with strong, long-lasting materials to resist tears, punctures, chemicals, and UV rays. The covers are designed to operate in any climate and offer built-in systems for rainwater control. Insulated versions provide additional buoyancy and help maintain consistent temperatures throughout the anaerobic process. Installation and maintenance can be done without disrupting plant operation.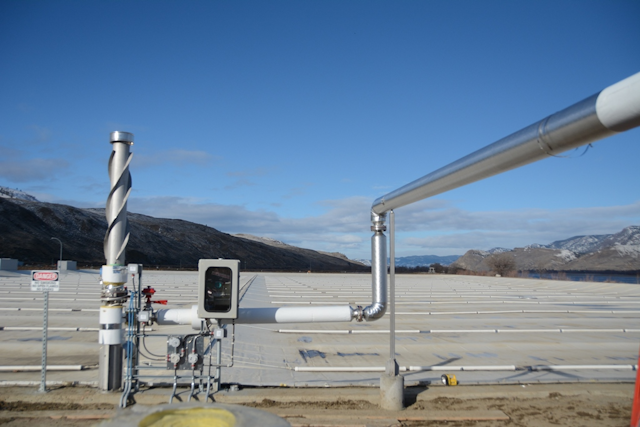 The covers are safe to walk on, allowing operators to sample contents and perform maintenance. Hatches and ports can be provided for simple access to mixers and other equipment.
Learn more about GTI's biogas collection covers in this video!
---
For more information, visit our website at www.gticovers.com or contact us:
covers@gticovers.com
1.506.452.7304 or 1.855.484.4630