From Lego to pumps: how CEO Mads Nipper turned around Grundfos
Grundfos CEO Mads Nipper explains how the company turned around its financials...
Apr 15th, 2016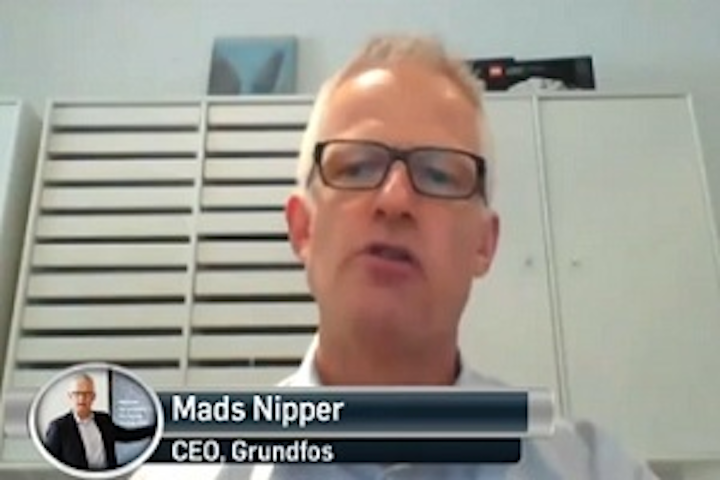 COPENHAGEN, Denmark – A move to employ the former chief marketing officer of Lego to CEO of the world's largest pump company may have seemed risky back in 2014.
It was clear the Danish company wanted to bring some fresh thinking into the company.
At the time, Grundfos was in a tough position: operating profits had been declining from DKK2,035m (US$ 309.1m) in 2011, down year on year to DKK860m (US$130.6m) in 2014.
Working for the world's largest toy company in the world for 23 years, the move by Mads Nipper could be a called a severe change in his career direction.
Yet the results speak for themselves.
In what seems to be a financial turnaround, the pump company doubled operating profits from DKK860m (US$130.6m) in 2014 to DKK1,900m (US$288.5m) in 2015.
Find out what changes were made by the CEO in the #waterchat video interview below: