Nanofiltration plant part of €108m contract quartet for FCC in Latin America
Spanish water company FCC Aqualia has won four contracts in Latin America including a nanofiltration project to process groundwater in Chile...
Feb 4th, 2015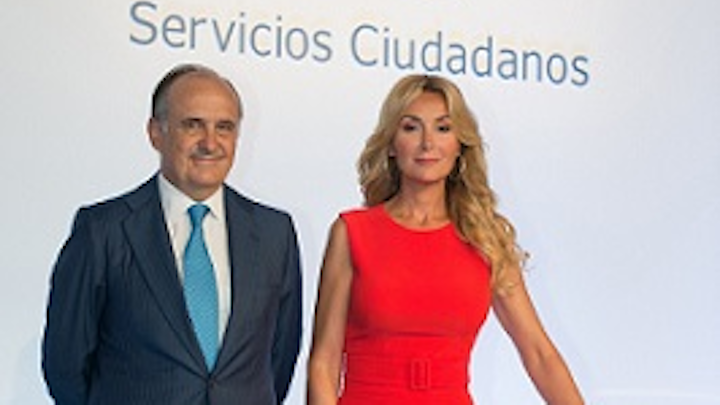 Spanish water management company FCC Aqualia has taken a step forward in Latin America after securing four new contracts: two in Mexico and another two in Chile.
Awarded to FCC Aqualia's subsidiary, Aqualia Infraestructuras and valued at €108 million, they will involve water supply and purification operations for the mining and petrochemical industries.
The Cutzamala (Mexico) project faces the challenge of expanding their supply grid with another line in order to guarantee the supply of drinking water to areas on the outskirts of Mexico City. The system currently has a capacity to deliver 20 m3/sec , making it the largest in Latin America.
Over the next two and a half years, FCC Aqualia, working in alliance with the Hermes Infraestructura group, will handle the construction of a steel pipeline measuring 2.3 metres in diameter, which will cover a distance of 18 kilometres. The contract is worth some €66 million.
In turn, the Mexican corporation, Pemex, through its subsidiary, Pemex Gas, and Petroquímica Básicas, has awarded FCC Aqualia the project for renovation work on the intake system in the Mezcalpa River, in the state of Tabasco, which is used to supply water to the Cactus and Nuevo Pemex gas processing centres.
A budget of €15 million has been allocated to this project, which involves completely renovating the mechanical, electrical and automation systems, as well as the control measures for the collection and intake of water, with an installed capacity of 3.6 m3/sec., in addition to enhancing the civil engineering work.
FCC'swater management company has also been chosen by the Chilean company, Codelco, to perform groundwater treatment services using a nanofiltrationplant for the Ovejería hydraulic barrier in Huechún, Metropolitan Region (Chile).
The contract is worth EUR 12 million and the work will consist in the engineering, construction and commissioning of a nanofiltration plant with a production capacity of 100 litres per second, as well as operation and maintenance for a 12-year period. The aim is to ensure guaranteed quality water intake with a low dissolved salt content.
The Colina and Batuco communities, to the north of the Santiago de Chile metropolitan area, will benefit from the construction of the new Cadellada treatment plant, to be built by FCC Aqualia. The new plant, with a treatment capacity of 330 litres per second, will handle the needs of nearly 150,000 residents.
This turnkey project, valued at €15 million, includes the design, equipment, construction, commissioning and temporary operation to take place over a year and a half. Subsequently, the company will offer operational assistance for one additional year.
In December FCC Aqualia secured it's first contract in Qatar with the Qatar Public Works Authority (see WWi story).
###
Drinking water/wastewater triple contract win across Europe helps Aqualia enter two new markets Spanish firm FCC Aqualia has been awarded three new contracts in the cities of Madrid (Spain), Vrsac (Serbia) and Prizren (Kosovo), worth a total of €21.6 million…
Wastewater contract helps Aqualia enter Balkans A European Investment Bank funded contract has seen Aqualia selected to build a 15,500 m3/day wastewater plant in Montenegro's second largest city, Niksic…