Modular RO desalination for five star island resort in Australia
A modular Reverse Osmosis desalination unit is being supplied by IDE Technologies to a luxury five star island resort located on Australia's World Heritage listed Great Barrier Reef....
Aug 7th, 2013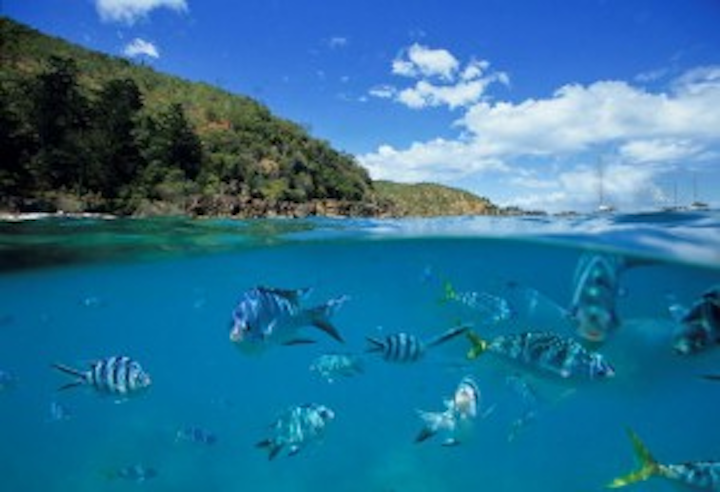 Israeli desalination company IDE Technologies is to supply its compact IDE PROGREEN™ modular Reverse Osmosis (RO) desalination technology to a luxury five star island resort located on Australia's World Heritage listed Great Barrier Reef.
IDE said that the owner of the Hayman resort, Mulpha Australia, selected the technology based on its modular, chemical-free concept and compact size, which delivers a 'desalination plant-in-a-box' while meeting low energy consumption requirements.
Hayman is the most northern of Australia's Whitsunday islands, an environmentally sensitive tourist destination bordered by pristine beaches and the Coral Sea, and covers 726 acres.
The new facility will replace an existing thermal desalination plant on the island which was also supplied by IDE back in 1985.
According to IDE its PROGREEN process is based on the implementation of unique technologies at each stage, including a chemical-free bio-filtration pre-treatment process, which maintains a low Silt Density Index (SDI while) effectively eliminating bio-fouling.
The company added that its patented RO membrane Direct Osmosis Cleaning (DOC) system, allows for continuous stable performance while reducing energy consumption.
IDE claimed that the combination delivers an environmentally friendly solution for optimising product flow, salt rejection, recovery rate, and operating costs in a preassembled 'plug and play' containerised unit that enables fast set up times.
"The plant should be up and running in a relatively short time," explained Greg Timar, Mulpha Australia's director of group asset development & projects.
"An important aspect in the decision to award IDE the new plant was the ongoing operation and maintenance support to be provided to Hayman from the IDE Australian office," he added.

Read More

Modular Desalination: Small Packages, Big Energy Gains?
The growing demand for smaller desalination systems has led to a number of companies developing containerized systems. KSB claims its entry to the market can achieve up to 75% energy saving and does not require two electric motors to drive booster and high pressure pumps. WWi takes a look at the technology.
Leading Israel's Global Desalination Company
From its Ashkelon project in Israel, IDE Technologies has come a long way to win the Carlsbad desalination technology supply contract in California. Tom Freyberg catches up with the man behind the company's quite phenomenal growth – CEO and president Avshalom Felber – to find out what the secret is.