Hydro International earns Exporter of the Year Award for South American growth
Hydro Internationalhas won the Exporter of the Year Award for its success and plans for further growth in Central and South America.
Apr 29th, 2014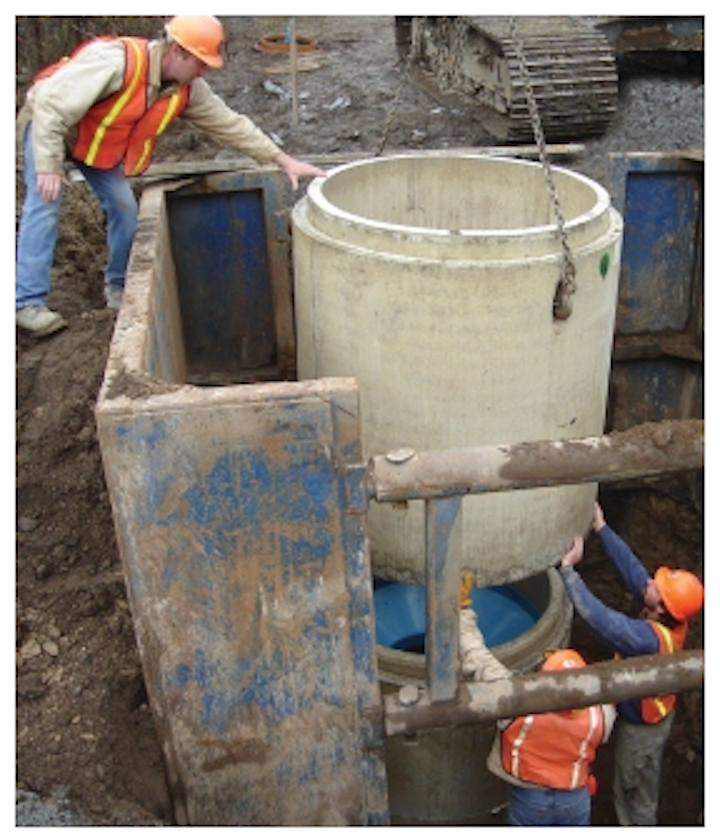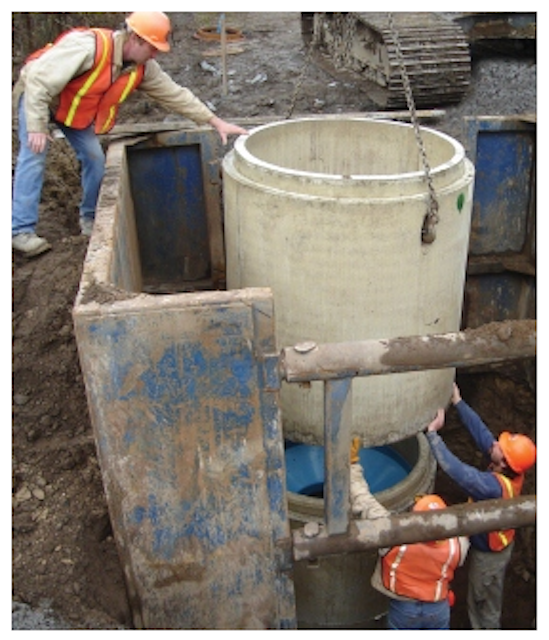 Installing a Hydro Downstream Defender (Photo credit: Hydro International)

April 29, 2014 -- Hydro International, a provider of products for the treatment and control of water, wastewater and stormwater, has won the
Exporter of the Year Award
from the International Trade and Investment Awards by the Maine International Trade Center (MITC) for its success and plans for further growth in Central and South America
.
The Exporter of the Year Award is awarded to a manufacturer that has demonstrated an ongoing commitment to
international trade
through increased exports. As such, Hydro's
vortex separation
technologies for stormwater and wastewater treatment are already providing innovative solutions to flooding and environmental protection in Brazil and Mexico. Last year, the company appointed Steve Hides as President of Hydro Americas in recognition of the further growth potential the company has identified in both regions.
Hydro won its first South American contract for stormwater treatment equipment in 2007. Its first South American contract for wastewater
degritting
equipment at the city of Maua, Brazil, came in 2013. Hydro participated in the 2011 State of Maine Trade Mission to Brazil and Chile organized by MITC and has seen increased business opportunities as a result of the trade mission. The awards will be officially presented during Maine International Trade Day on Thursday, May 15, at Cross Insurance Center in Bangor.
In Mexico, Hydro's technologies are offering solutions to mitigate the country's water scarcity problems through
rainwater reuse and recycling
. For example, its Downstream Defender
®
and Up-Flo
®
Filter provided a central element of the water management solution that helped deliver a flagship social rehabilitation project in the center of Monterrey.
Brazil has seen rapid expansion in infrastructure and property development as the country prepares for the 2014 Soccer World Cup and 2016 Summer Olympics. In particular, the growing demand for commercial property by multi-national companies has generated a requirement for developments to be certified to the U.S. Green Building Council's LEED
®
environmental standard. Likewise, with its water treatment capabilities, Hydro's Downstream Defender provides an economical 'plug and play' manufactured solution, earning developers one important LEED credit.
See also:

"Drainage project helps improve rainwater harvesting in Mexico town"
"Hydro International water technologies improve Romania water and wastewater infrastructure"

About Hydro International
Hydro International provides cost‑effective solutions for controlling the quantity and improving the quality of water with minimal maintenance. Developed over more than 30 years of research and development, many of Hydro's award-winning solutions in the water, wastewater and stormwater sectors are based on sustainable vortex technologies. Hydro Americas' Stormwater division is headquartered in Portland, Maine, USA. For more information, visit www.hydro-int.com/us.
###