TRENDS Industrial, SMI-ICE-Chile to advance desalination system in Chile
Integrated multi-user desalination supply system for the Atacama Region will combat effects of drought in the area.
Aug 9th, 2019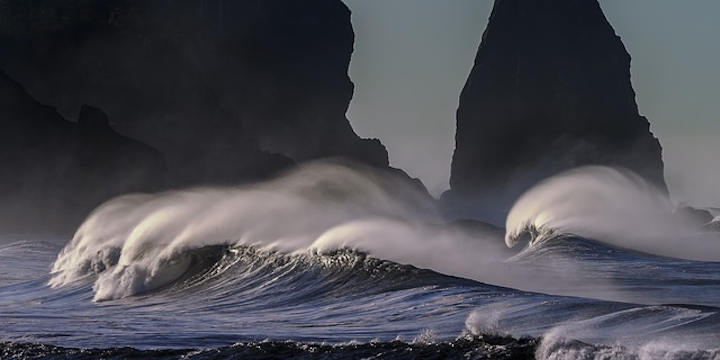 Image by Roger Mosley from Pixabay
SANTIAGO, CHILE, AUG 9, 2019 -- TRENDS Industrial, developer of the solar-powered desalination project ENAPAC, and the Sustainable Minerals Institute International Centre of Excellence Chile, SMI-ICE-Chile, an entity of The University of Queensland, Australia, signed an agreement to collaborate on the development of a project on an optimization supply model for the use of desalinated water in the Atacama Region, in Chile. The country and the Atacama Region in particular is suffering from a severe drought and continued and future industrial development, especially by the mining industry, will depend on having effective strategies in place to ensure sustainable water supply and demand management.
Both TRENDS Industrial and SMI-ICE-Chile have been investigating the opportunity to develop multi-user water supply systems with shared infrastructure alternatives as an approach that will not only allow the development of a sustainable mining industry, but will also provide a mechanism for other industries and, critically, communities and their livelihoods, potential access to the key resource of water. This agreement will allow both parties to share knowledge and information to build an optimized model that will be available for the Atacama Region authorities, companies and other key stakeholders. SMI-ICE-Chile has been in contact with mining companies seeking to advance an optimization model and TRENDS Industrial has advanced on its ENAPAC project, already having signed letters of intent from many mining projects to acquire the desalinated water.
Rodrigo Silva, TRENDS Industrial's CEO, and David Mulligan, SMI-ICE-Chile's Executive Director, sealed the agreement committing to collaboration and mutual support through the strategic partnership of both organizations. David Mulligan noted that, "there is a great opportunity for integrated multi-user systems that optimize costs and minimize impacts through the inclusion of innovative solutions. The mining industry is responding and seeking to adopt and implement the outcomes of such initiatives". Rodrigo Silva added that, "we have developed a sustainable project from the socio-environmental point of view, as well as from the economic perspective for the advantages of a multi-client model such as ENAPAC. Economies of scale are taken advantage of, reducing the impact on the territory and improving efficiencies, as we have been seeing in large-scale mining projects in Chile which have chosen a collaborative approach."