How BIM is Redefining Water
Building Information Modelling, known as BIM, is helping to improve how infrastructure is planned, design and built. What has been the experience for the UK water sector to date?
Nov 1st, 2016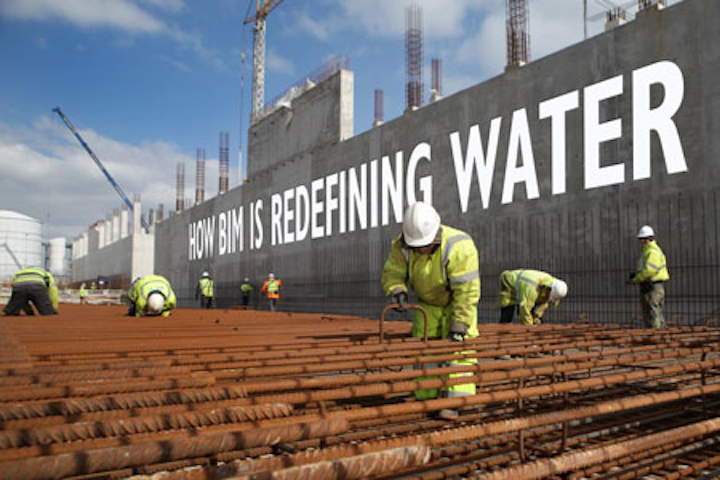 Building Information Modelling, known as BIM, is helping to improve how infrastructure is planned, design and built. What has been the experience for the UK water sector to date?
By Claire Smith
Talk to those who spend their days thinking about 3D modelling and digital design in the water industry and you enter a parallel universe. BIM, or Building Information Modelling is a world of interactive cloud based models, virtual reality headsets, immersive design projections you can walk through and lasers that can scan, map and recreate a building or a piece of equipment.
Much of the technology is already here - but according to those who work in the field, the way BIM is used is changing and is about to bring about a revolution in the way water industry assets are built, managed, operated and maintained.
Andrew Cowell, who works for global consulting and contracting group MWH is the current chair of the UK Government backed BIM4Water, the advisory group tasked with promoting BIM in the UK water industry.
"What is happening is a move from a paper based world to a digital world," he says. "When you move to a digital world you get the chance to create a graphical interface. You might use games technology and virtual reality technology to walk through a design. When you think about the industrial revolution we are 100 plus years on and still reaping the benefits. In terms of the digital revolution we are still in the 1920s. We are still learning how to use these things."
Defining BIM
The term BIM is somewhat problematic. Some say BIM stands for Building Information Modelling, others prefer Better Information Management. Some prefer not to use BIM at all - using other terms such as DFMA (Design for Manufacture and Assembly).
In the UK BIM is particularly associated with the construction industry and with Government guidelines, which set a target of a 15 - 20% cost reduction in new capital programmes.
While talking about BIM is sometimes tricky and discussions have a tendency to drown in a sea of acronyms and misleading financial targets, thinking and planning in 3D comes naturally to engineers and there have been some great successes in the field. The techniques associated with BIM are currently being used on huge new capital projects, such as the Thames Tideway.
Cowell adds: "One of the things that BIM encourages is a more collaborative approach - in which information is better managed. You can sort things out in the virtual world before you get on site. It is a lot easier to resolve design issues and clashes in a virtual world. "
However, construction is only part of the story. Cowell believes the real revolution will take place when information gathered during the design process is also used to improve operation, maintenance and repair.
"A lot of people think BIM only relates to construction but 80% of the benefits come from operational efficiency. It is a different way of thinking and it supports Totex, so the water industry is learning how to do this, moving into a digital environment, as it moves into AMP 6."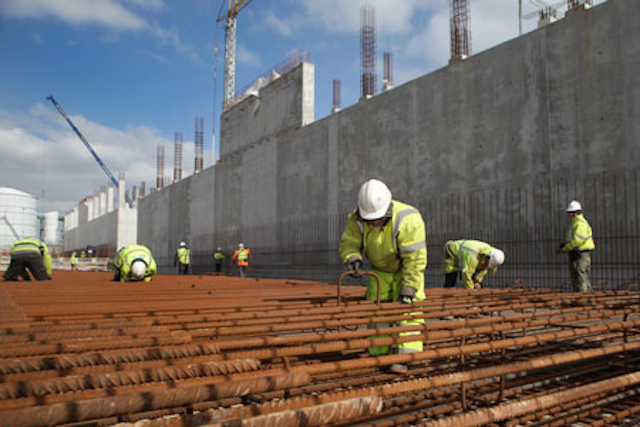 United Utilities worked on a £150m expansion programme, designed and planned using BIM, which brought together 400 individuals
Redefining BIM
Tony Andrews, principle product manager of software company Bentley Systems says there is a shift taking place on BIM.
"Water utilities together with their supply chain, contractors, and software providers, and organisations such as the UK's BIM for Water Task Group are at the forefront of BIM advancements in the UK," he says.
Some of Bentley's major users, including Thames Water and Southern Water, are delivering BIM programs to great effect.
"Common data and common modelling environments help to improve collaboration between all project disciplines as the asset passes from design into construction, and into operation, benefitting the next stage at each drop," says Andrews. "At Bentley we are seeing a re-defining of BIM that was 3D models in the past, to today with the focus on asset lifecycle information management."
Mark Hedges, digital asset creation manager for Anglian Water, working for MWH as part of the @ One Alliance says the benefits of the new joined up approach are already evident.
"We don't call it BIM," he says. "We are not really interested in the buildings themselves. We are much more interested in the assets we put into our structures."
In the course of the current AMP cycle Anglian Water aimed to reduce the time spent on site by 50%. "We are not going to achieve that target by using the same techniques," adds Hedges.
In the future he believes more and more components will be manufactured off site, and then fitted together according to a digitally rehearsed plan.
"The more we can rehearse in virtual space the more we can reduce time on site and reduce our risk."
Lorne Large, capital programme manager for United Utilities, at the Sandon Dock extension of the Liverpool WWTP
Digital rehearsals
At its HQ in Peterborough the @One Alliance has a digital rehearsal room, where digital prototypes are projected onto the walls of a cave environment. Oculus Rift headsets are used to create a virtual world.
When Anglian Water refurbished its Semer Water Treatment works in Suffolk every step of the construction, installation and commissioning was digitally rehearsed before work began.
Digital technology and the use of FDMA has also played a key part in successful carbon reduction at Anglian Water. The utility achieved 50% reduction in embodied carbon by the end of AMP 5 and is aiming for a further 10% in AMP 6.
There is no compulsion for privately funded water utilities to adopt BIM but Level Two BIM, which relates to both building and operation, is being voluntarily used on the privately funded £4.2 billion Thames Tideway. Each contractor is required to provide Project Information Models to aid the management, operation and maintenance of the system. The project uses an Open BIM approach - a Common Data Environment - also known as a single source of truth.
At Sandon Dock treatment works in Liverpool, United Utilities worked with Atkins, Galliford Try and Costain on a £150 million expansion programme, designed and planned using BIM. The 3D generated model brought together 400 individual models from across the supply chain and was used to fix issues with the design and to create a schedule for construction.
At Frankley Water Treatment Works in Birmingham BIM techniques meant the replacement of the existing lime plant for Severn Trent by MWH and Synchro took place in ten days - when it would normally have taken twelve weeks.
Professor David Philp, global BIM director at consultancy AECOM and advisor on BIM to the British Government believes the water industry is making great strides to implement BIM.
"If you look back 20 years we were much more asset driven," he says. "Now we are thinking much more about how that asset is going to perform. The technology that supports BIM has been around for many years but in the last couple of years it has become more central to industry. It has become more mobile. We are seeing more telemetry embedded into the asset as well.
"In terms of process and standards it is fair to say that the water industry is very much at the forefront of it. There is a big opportunity for intelligent water infrastructure, for more data capture and optimisation of existing assets".
king's college pond Kevin Bezant, a consultant for Atkins, and the BIM manager for the eight2O Alliance, a consortium working on behalf of Thames Water, says one of the challenges facing the UK water industry is the huge amount of embedded ageing infrastructure. One of the targets of eight20 is to increase the accuracy of the Thames Graphical Information System - the map of pipes in the ground. Eventually this will be linked up with 3D models of the network - which will allow the utility to reduce digging, reduce errors and to predict asset failures before they happen.
In the future, says Bezant, an engineer with a handheld device will be able to pull up the specifications, history, service record and maintenance manual for any part of the water network.
Increasingly BIM techniques such as 3D modelling are also being used to map and repair existing infrastructure, says Bezant, citing King's College Pond as an example of the old and the new working in harmony.
King's Scholars Pond is an old brick sewer, which runs across the Metropolitan Line at Baker Street. The sewer was beginning to fail so Thames engineers used laser scanners to map the brick interior and to create a 3D model of the structure. Using that accurate 3D model a custom built carbon fibre liner was created which was fed in small pieces to strengthen and reline the sewer. The result: the sewer was strengthened and lined without any disruption to the trains on the Metropolitan Line.
In the future Professor Philp believes advanced telemetry and smart materials will bring real time information into digital models. He also believes that security, rather than being a potential weakness of intelligent water networks, will become a strength, with security wrapping an integral part of smart systems.
Claire Smith is a freelance contributor to WWi magazine.
More Water & WasteWater International Current Issue Articles
More Water & WasteWater International Archives Issue Articles